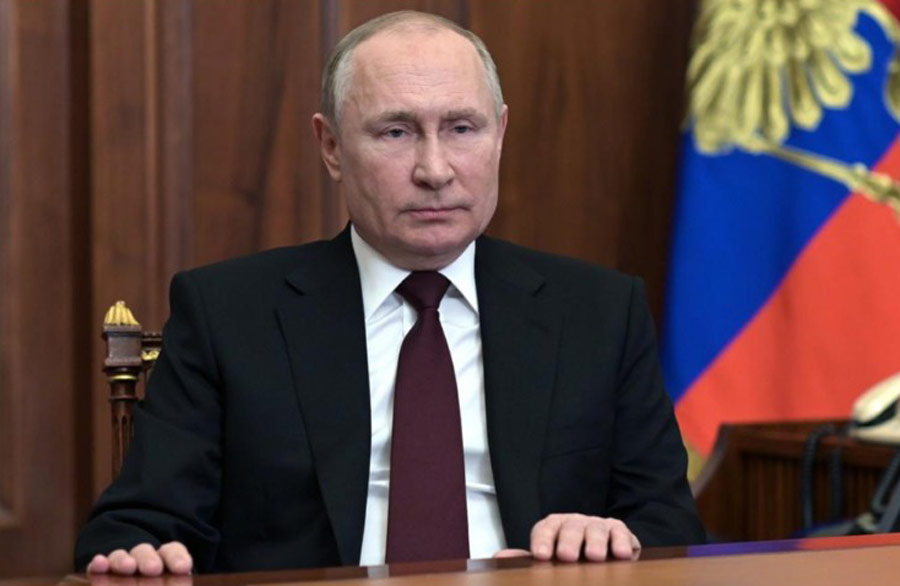 Russian President says he was asked to retreat from Kyiv 
"We were asked to do this," said Russian President Vladimir Putin on the retreat of the Russian military troops from near Kyiv last spring.
As part of the Russia-Africa summit, Vladimir Putin met with the heads of African states on Friday evening to discuss a peaceful settlement of the war in Ukraine.
Among other things, Putin said that the war in Ukraine "was started by the West," while stressing that for Russia the neutral status of Ukraine was of "fundamental importance."
Declaring that the Russian authorities are ready for peace, Putin cited the retreat of Russian troops from Kiev last spring as an example, as reported by the BBC.
"In fact, a draft of this treaty was agreed upon, but after the withdrawal of our troops from Kiev — and we were asked to do this in order to create conditions for concluding a final treaty — the Kiev authorities abandoned all previous agreements," Putin said.
Who exactly "asked" Russia to withdraw troops, the Russian president did not specify.
"Of course, I won't talk about the details of what we agreed on now, probably, this will not be very correct," he added.
At the end of March last year, Russian troops retreated from Kyiv in the north and northeast, concentrating forces in southern Ukraine and in the Donbass.
Moscow claimed that the decision to retreat from the Ukrainian capital was taken as a "goodwill gesture", but Western experts said that Russia had suffered a massive defeat near Kiev and was forced to set itself more realistic goals.