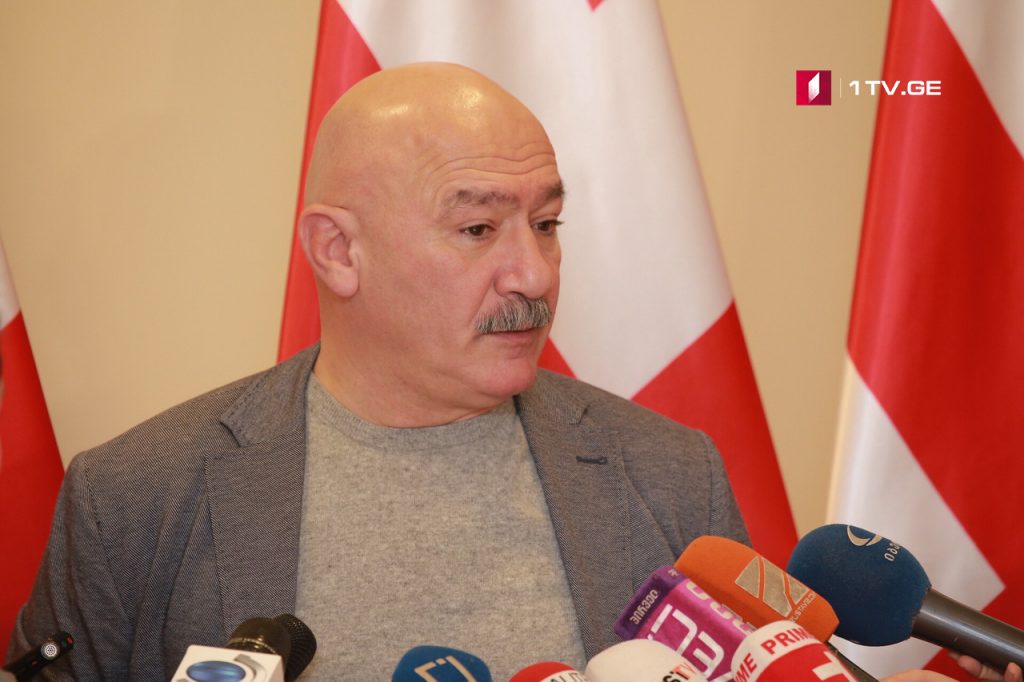 Vasil Makhlaperidze: Without strong Public Broadcaster media pluralism does not exist
We acquainted the President with the plans of the Public Broadcaster in detail and the essence of the draft bill, which is considered at the parliament – Vasil Maghlaperidze, General Director of Georgian Public Broadcaster made the regarding statement after the meeting held between the President and members of  Executive Council of Broadcaster.
According to him, the issue of possible veto has not been discussed during the meeting.
"The draft is misinterpreted by our opponents, intentionally or unintentionally. We went through the articles in detail and I think it was a very interesting, busy meeting. More such meetings be held more people will become familiar with the situation, we are open to this and the media should cover it objectively. Do not dramatize, as if the Public Broadcaster deprives you from the source of livelihood. Media pluralism is the achievement of every human being and without strong public broadcaster it does not exist.  We are just creating this goodness, we are tools.  Get acquainted with the world practice, which is important. The procurement has become the issue for speculations; we do not demand exemption from procurement, but exemption from tenders",  – Vasil Makhlaperidze said.
"According to EU requirements, this type of products will be completely exempt from the tenders from 2019, why? Because it has no sense – to purchase TV show or series through the tender, which basically is determined by the price", – Maglaperidze said.
The President of Georgia Giorgi Margvelashvili held a meeting with the members of Executive Council of Georgian Public Broadcaster (GPB) in order to discuss the changes to be made into Law on Broadcasting at the Presidential Administration today. President has already met the representatives of media and non-governmental organizations regarding the issue.
The Parliament has approved the package of amendments proposed to be made into Law on Broadcasting with 85 votes through the second hearing on December 14. Six MPs voted against.