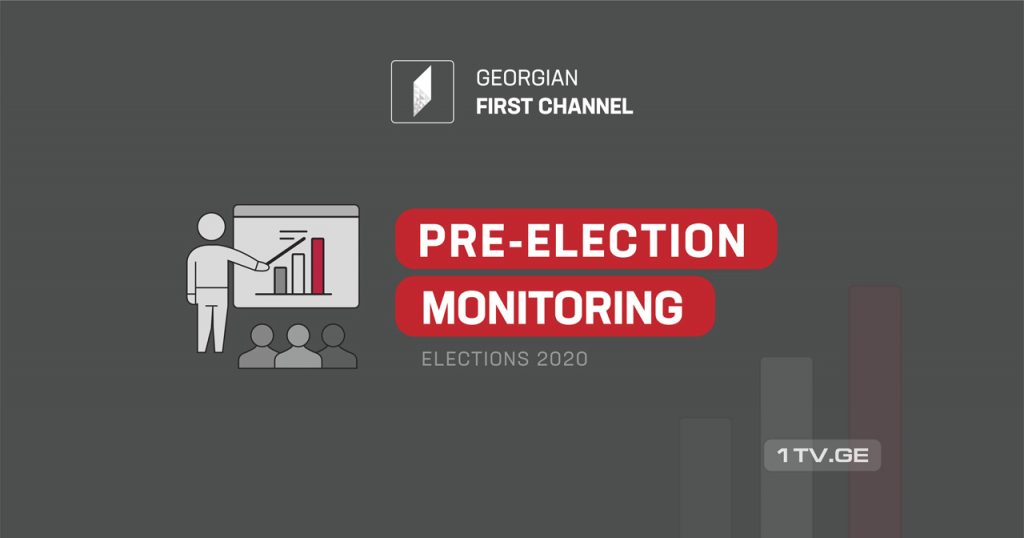 Pre-election media monitoring report of First Channel, Georgian Radio (September 1 - October 30)
All socio-political programs of First Channel and Georgian Radio have been monitored since September 1, aiming at counting the quantitative data of the time allocated to election subjects.
It is important that monitoring is done through a specially designed program, with links to the TV shows/stories attached.
Individual monitoring reports have already been published. This time we present the full pre-election media monitoring report of the First Channel and Georgian Radio from September 1 to October 30.
The report also includes:
Coverage of monitored subjects by gender;

Free advertising time used by election subjects on the First Channel and Georgian Radio.
The monitoring results show the main trends in the Public Broadcaster's editorial policy:
 News programs cover election subjects in accordance with their activities;
Analytical programs and talk shows focus more on the coverage of parties that remain outside the voters' attention amid polarized election and media environment;
Against the background of sharply polarized election actors, the highest percentage of the broadcaster's coverage tone is neutral.
See the full report here.