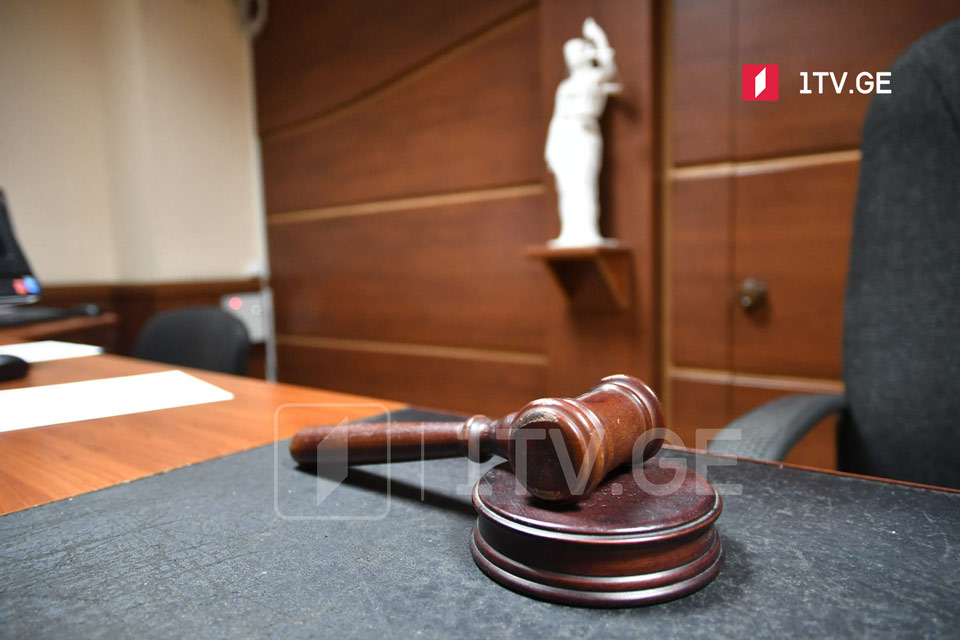 US Ambassador occasionally meets judges bypassing HCoJ, thus degrading judiciary leadership, ex-HCoJ members say
Former members of the Georgian High Council of Justice (HCJ), Zaza Kharebava, Shota Kadagidze, and Levan Gzirishvili, Wednesday echoed judge Lasha Chkhikvadze's allegation of U.S. interference in the judiciary.
After sending Mtavari Arkhi TV chief Nika Gvaramia to prison and before his planned U.S. study trip, Chkhikvadze said he was solicited by U.S. Department of Justice representative Kevin Burke "about the factual circumstances" of the Gvaramia case as well as his decision to put TV chief behind bars.
Soon after the meeting with Burke, Chkhikvadze said, "I was removed from the list of participants."
Ex-judges believe this move is "a clear meddling in the independence of a particular judge [Chkhikvadze] and a simple example of indirect pressure on other judges."
In their joint letter, the former judges addressed "even more systemic problems" linked to the judges' trips to the US.
"The US Ambassador periodically visits certain courts, meets with judges, without basic communication with the HCoJ Chair or Secretary, ergo, clearly degrades and ignores the leadership role of the judicial system. And this happens when the Ambassador never once met with the HCoJ composition, showing no interest in the problems, which is very strange and sad, to say the least.

Embassy employees contact judges directly and individually and sign up for delegations, plan their visits and invite them to various events, lectures and seminars.

Whether due to lack of communication or for "some other reason", there are judges of similar ranking who, unlike their colleagues (some of whom visited the US once and more), have never been to the US on any program or study visit, which appears to be an uneven approach," they went on.
Deeming the fact as "a gross violation" of the Georgian Constitution and the Vienna Convention, the former judges claim "the US Ambassador Kelly Degnan's ignorance of these allegations raises more question."
"To date, the judge [Chkhikvadze] has not received an answer whether he was "punished" for this guilty verdict," they asserted.
On July 15, Ambassador Degnan brushed off Judge Lasha Chkhikvadze's allegation, saying that "any suggestion that the United States was interfering in the judicial process here is, is simply not true."
On July 16, The Tbilisi City Court sentenced the director of Mtavari Arkhi TV, Nika Gvaramia, to 3.5 years in prison for abuse of power over his managerial decisions when he ran Rustavi 2 TV.