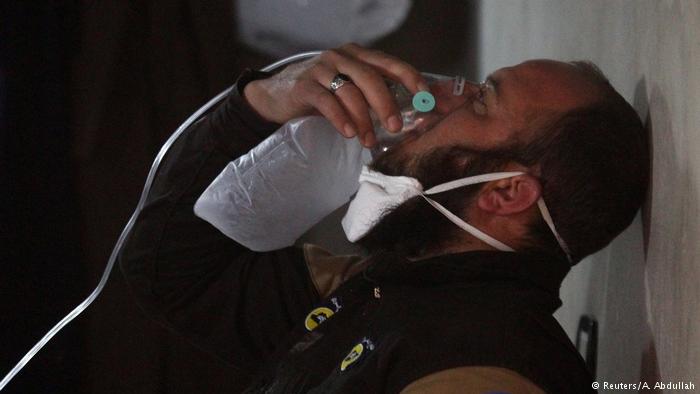 US accuses Syria of chemical weapons use in East Ghouta
The United States has accused the Syrian government of using chemical weapons against its people. US State Department spokesman Heather Nauert said on Thursday that reports of chlorine gas being used against civilians in Eastern Ghouta were "very concerning".
"Russia is making the wrong choice by not exercising its unique influence. To allow [the] Syria regime to use chemical weapons against its own people is unconscionable. We will pursue accountability," she said, writing on Twitter.
Russia is Syria's closest ally, and has previously blocked attempts to investigate the suspected use of chemical weapons.
Nauert's comments follow a suspected chlorine gas attack in the rebel-held territory of Eastern Ghouta, on the outskirts of Damascus, on Thursday, as reported by Al Jazeera.
The White Helmets volunteer rescue group posted photos of the suspected attack on Twitter, under the hashtag "Douma Suffocating".