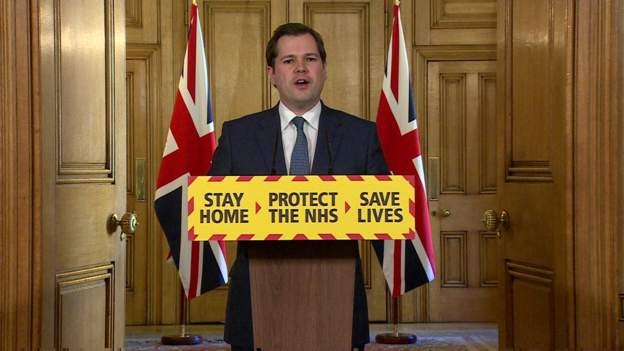 UK's COVID-19 death toll rises by 649 to top 30,000
The United Kingdom registered 649 coronavirus-related deaths since yesterday's update, raising the death toll to 30,076, the country's Housing Secretary Robert Jenrick announced on Wednesday.
A total of 201,101 people have been tested positive for the virus in the UK since the beginning of the outbreak, adding 6,111 infections over the past 24 hours. The growth in new COVID-19 cases was at its highest level since May 1.
Jenrick unveiled that the country conducted 69,463 tests yesterday, increasing the nation's total to 1,453,305 tests carried out since the pandemic started.