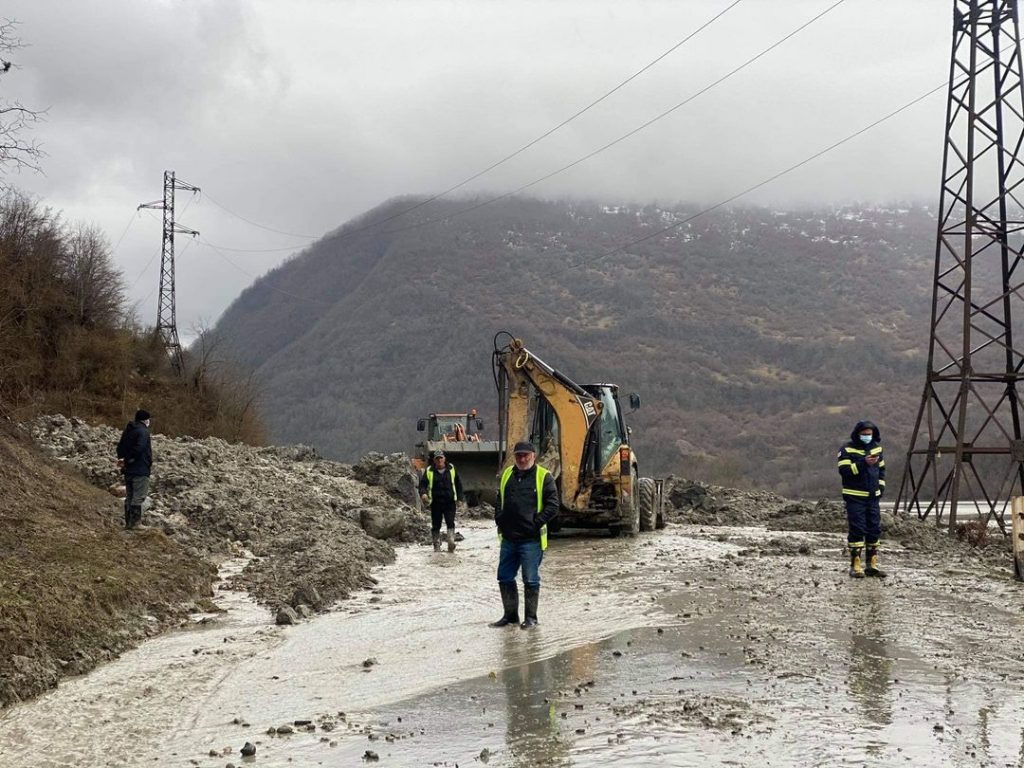 Traffic restored on Kutaisi-Tsageri-Ambrolauri road
The movement of vehicles has been restored at the Kutaisi-Tsageri-Ambrolauri road following the road clean-up works.
The local government says that the heavy machinery would remain on the ground overnight to take appropriate measures on time.
A landslide blocked the road connecting two villages, Lailashi and Ghua, three days ago. Ten families of Ghua village remain partially isolated from the rest of the country.
The landslide process activated as a result of heavy rainfall in Tsageri municipality.