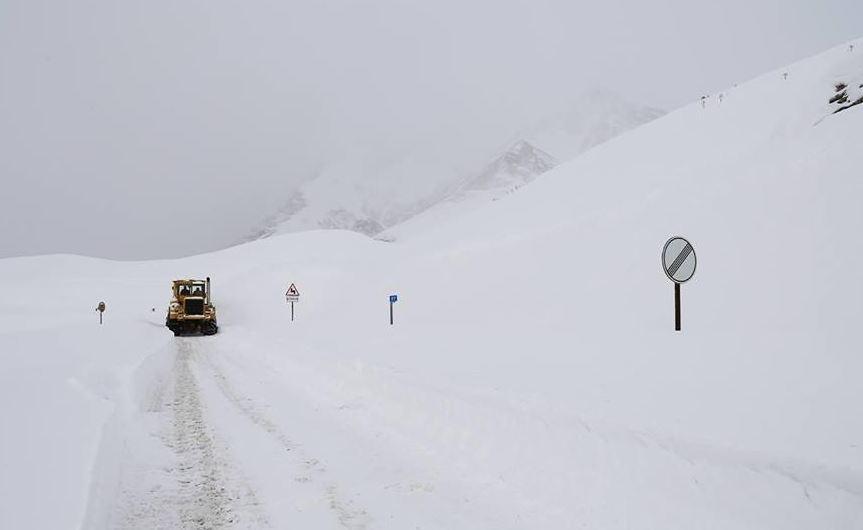 Traffic movement restrictions imposed at Zugdidi-Jvari-Mestia-Lasdila section
Traffic movement restrictions are imposed across the Zugdidi-Jvari-Mestia-Lasdila section of the highway due to heavy snowfall and threat of avalanches – Roads Department of Ministry of Regional Development and Infrastructure reports.
Traffic movement is prohibited for heavy vehicles at Mestia –Ushguli section, while movement is allowed for light vehicles. The movement is free for all kinds of vehicles along Zugdidi-Mestia section of the highway.