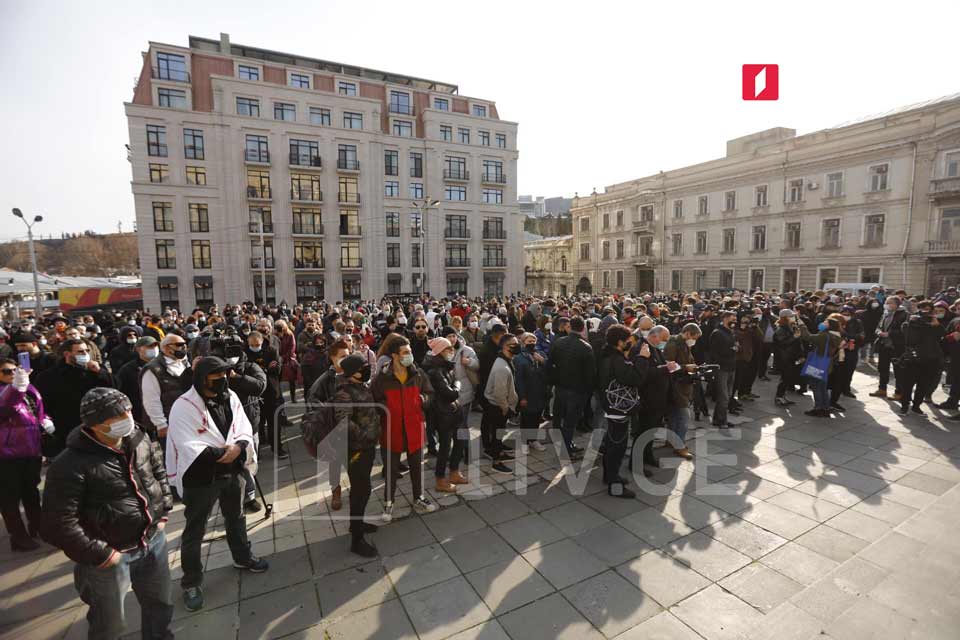 Representatives of Tourism and Restaurant sectors hold protest
Representatives of tourism and restaurant sectors are holding a protest rally at the Governmental Administration to object to the Covid-19 restrictions imposed in the country and to demand business reopening.
Members of the Winter Resorts Association claim that if the Coordination Council does not make a timely decision to open their business, they will not be able to operate or pay taxes. Representatives of restaurants say they are ready to resume work following all the set regulations.
About 200 restaurants in Tbilisi will stop delivery service and go on a 24-hour strike on Saturday to protest against Covid-19 restrictions imposed in the country.
Shota Burjanadze, Head of the Restaurants Association said the strike aims to show the government how the reality will look like in the country when the restaurants stopped operation.
"We have the simplest demand. We do not want financial assistance but to continue employing about 250 thousand people as we did," Shota Burjanadze said.
Representatives of the opposition parties from National Movement, European Georgia, Lelo and Labor Party joined the protest.