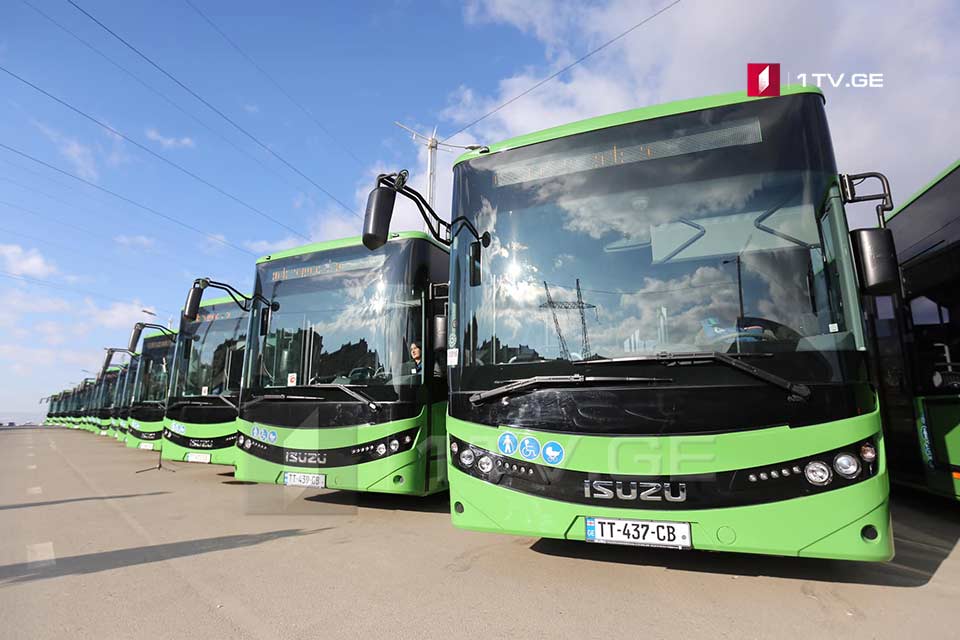 Tbilisi Mayor announces public transport fare hike
Public transport fares will hike in Tbilisi as Tbilisi City Hall introduced the subscription system on Wednesday.
Effective February 1, commuters will pay 1 GEL for an unlimited 90-minute journey instead of 50 tetri.
Tbilisi Mayor Kakha Kaladze named other options for an unlimited travel pass:
One-day travel pass for 3 GEL;
Weekly travel pass for 20 GEL;
Monthly travel pass for 40 GEL;
Six months travel pass for 150 GEL;
Yearly travel pass for 250 GEL.
Socially vulnerable people, students, pupils and teachers will continue to enjoy discounts. Blind people registered in Tbilisi, their caregivers, pupils, Tbilisi Police Department staff, Kindergarten staff, and veterans registered in Tbilisi will pay no fees for tickets.