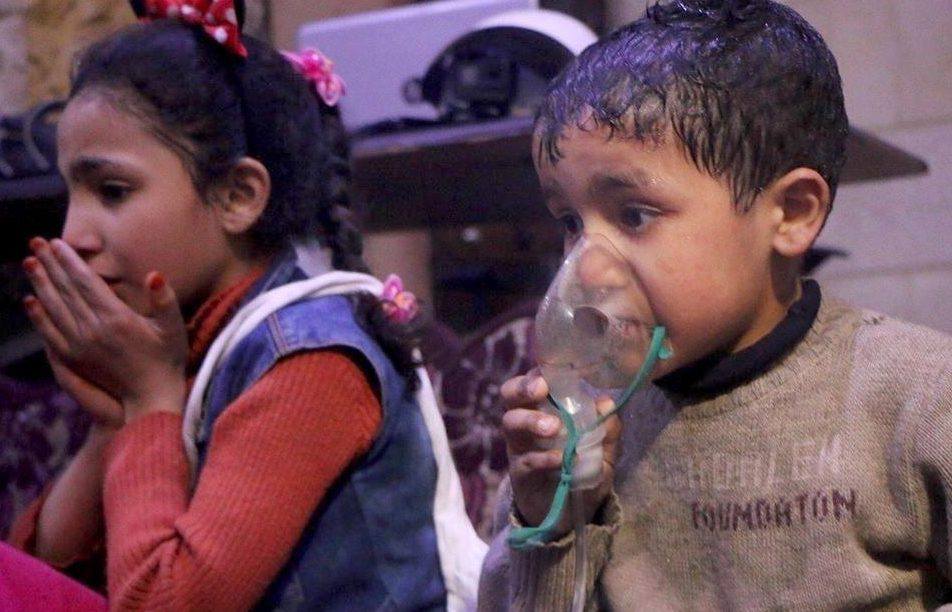 Syria: 500 Douma patients had chemical attack symptoms, says WHO
The World Health Organization has said an estimated 500 people went to health facilities with "signs and symptoms consistent with exposure to toxic chemicals" after the attack on the rebel-held town of Douma in Syria at the weekend.
"WHO demands immediate unhindered access to the area to provide care to those affected, to assess the health impacts and to deliver a comprehensive public health response," Peter Salama, the agency's deputy director general for emergency preparedness and response, said in a statement issued in Geneva, as reported by The Guardian.
UN aid agencies do not have access to most of the enclave of eastern Ghouta, including Douma where the alleged attack occurred. The Syrian government has denied responsibility for the attack.
The WHO report adds to mounting evidence of the use of toxic gas in the attack, which killed at least 42 people and has raised the prospect of American airstrikes against forces loyal to the regime of Bashar al-Assad.
Medics on the ground in Douma – the last besieged town that was under opposition control in the enclave of eastern Ghouta, near Damascus – reported that hundreds of patients arrived on Saturday night with symptoms of exposure to toxic chemicals.
They said the symptoms, which included frothing at the mouth, suffocation, dilated and constricted pupils, corneal burns, central cyanosis (a blue tinge to the skin) and a chlorine-like odour, were consistent with exposure to an organophosphorus compound. Sarin gas is such a chemical.
The attack appears to have prompted a surrender deal the following day by local rebels. Jaysh al-Islam, the dominant opposition group in Douma, agreed to leave the town along with thousands of civilians for northern Syria, after weeks of saying they had no intention of agreeing to a deal that would lead to their forcible exile.
Since then, thousands of the estimated 100,000 people still living in Douma have left on buses heading north. More were expected to leave on Wednesday.