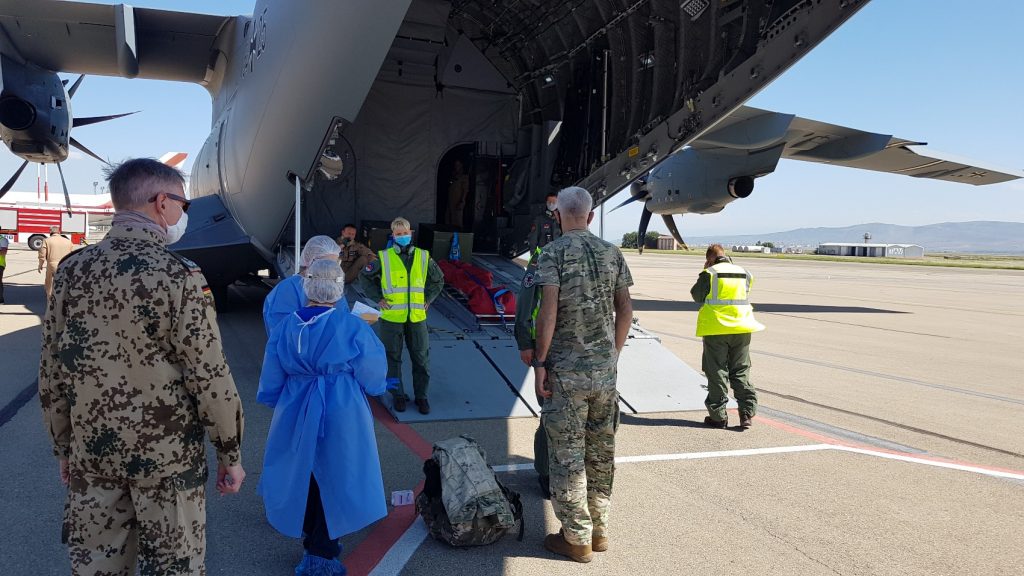 Sick Georgian soldier transported from Mazar-i Sharif to Tbilisi
A sick Georgian soldier was transported from Mazar-i Sharif to Tbilisi via Airbus A 400M today, Embassy of Germany in Tbilisi said.
As the German Embassy noted, "the soldier fell sick during a mission in northern Afghanistan. The disease is not related to COVID-19; however, as his health state is too serious, it became necessary to transport him to Georgia."
"The Georgian soldiers alongside with German counterparts have been carrying out the NATO "Resolute Support" peace mission in northern Afghanistan for 5 years. The transportation of a wounded or a sick soldier is included in Georgian-German agreement," the German Embassy said.