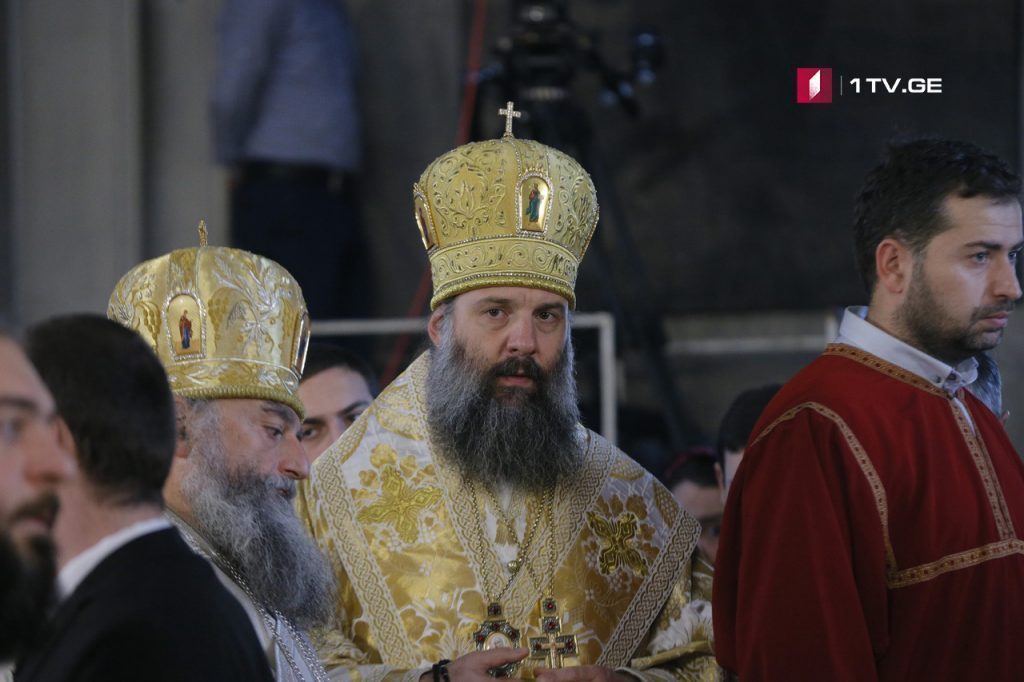 Shio Mujiri - Patriarch is very worried about Khorava Street murder fact
Shio Mujiri, Patriarch's locum tenens (Acting Patriarch) assessed Khorava Street murder fact as national tragedy.
Metropolitan declared about it after the liturgy at the Sioni Cathedral.
"This is a tragedy for our nation. Patriarch is very worried about the fact and this is a horrific tragedy for each of us. Such thing should not be happened. God rest their souls.
I don't have information and don't think that one of the defendants took shelter in church", – Patriarch's locum tenens stated.
Physical clash among school students at Khorava Street in Tbilisi on December 1 claimed lives of two teenagers. The 16-year-old G.B. was detained on the charge of premeditated murder. Operative-search activities in detention of another person continue.