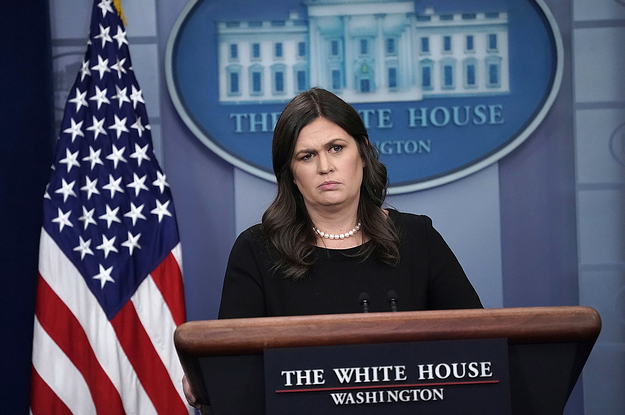 Sarah Sanders leaving White House post after fraught tenure
White House press secretary Sarah Sanders will leave her position at the end of the month, capping a tumultuous tenure as the President's chief spokeswoman in which she largely redefined the role.
President Donald Trump announced on Twitter that Sanders will return to her home state of Arkansas and floated the possibility of a gubernatorial run for the White House press secretary. Speaking at an event later Thursday afternoon, Trump praised her as a "warrior."
The descriptor reflected both the combative nature of Sanders' tenure and extent to which Trump has admired her pugnacity amid a fire hose of controversies. Her departure leaves Trump without one of his chief public defenders, longest-serving advisers and closest aides.
The announcement of her exit, which coincided with the 94th day since she last appeared at the podium, also cast a spotlight on the scope of change she ushered in, offering a vanishing degree of accountability to the position.
Speaking at an event shortly after the announcement, Sanders called her role "the honor of a lifetime" and an experience she "will treasure forever." "I couldn't be prouder to have the opportunity to serve my country and particularly to work for this President," Sanders said after Trump asked her to join him at the lectern. "I've loved every minute — even the hard minutes."
In private conversations in recent weeks, Sanders has floated running for Arkansas governor, according to two people familiar with the talks. Arkansas Gov. Asa Hutchinson was re-elected just last year, so unless he steps down early — or is appointed to something — the governor's office in Little Rock isn't open until January 2023.
She has told colleagues and friends that she thinks running for office would be a good next move for her, instead of taking a television job upon her departure, as reported by CNN.