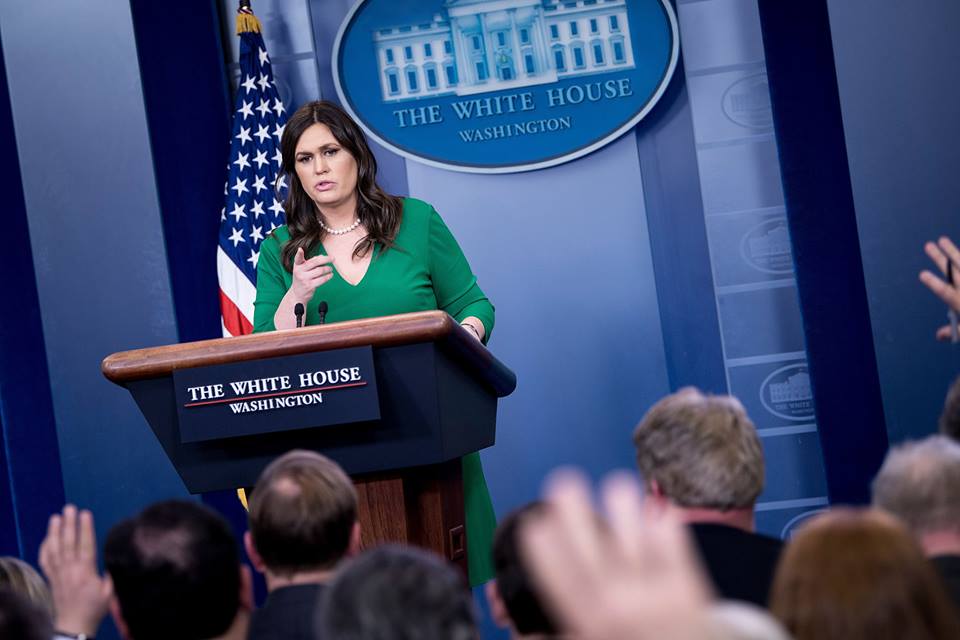 White House won't say if Putin is a friend or a foe
White House press secretary Sarah Sanders wouldn't say Thursday whether Russian President Vladimir Putin was a friend or a foe, telling reporters: "Russia is going to have to make that determination."
The comment came on the same day the Trump administration announced it is enacting new sanctions on Russian individuals indicted last month by special counsel Robert Mueller, as reported by CNN.
Though President Donald Trump has recently admitted that Russia meddled in the 2016 US election, his administration has been far more hard and direct with the nation than the commander in chief.
Asked directly if the Russian President was "a friend or a foe," Sanders dodged. "I think that's something that Russia's going to have to make that determination," Sanders said. "They're going to have to decide whether or not they want to be a good actor or a bad actor."
She added: "I think you can see from the actions that we've taken up until this point, we're going to be tough on Russia until they decide to change their behavior."
Earlier in the briefing, Sanders disagreed with the suggestion that Putin is playing Trump, saying that the President is open to working with the Russian President when possible.
"The President has said in the past that if we can work together to combat world threats on things like North Korea, then we should," Sanders said. "But the President has also shown that he's been extremely tough on Russia throughout his administration."