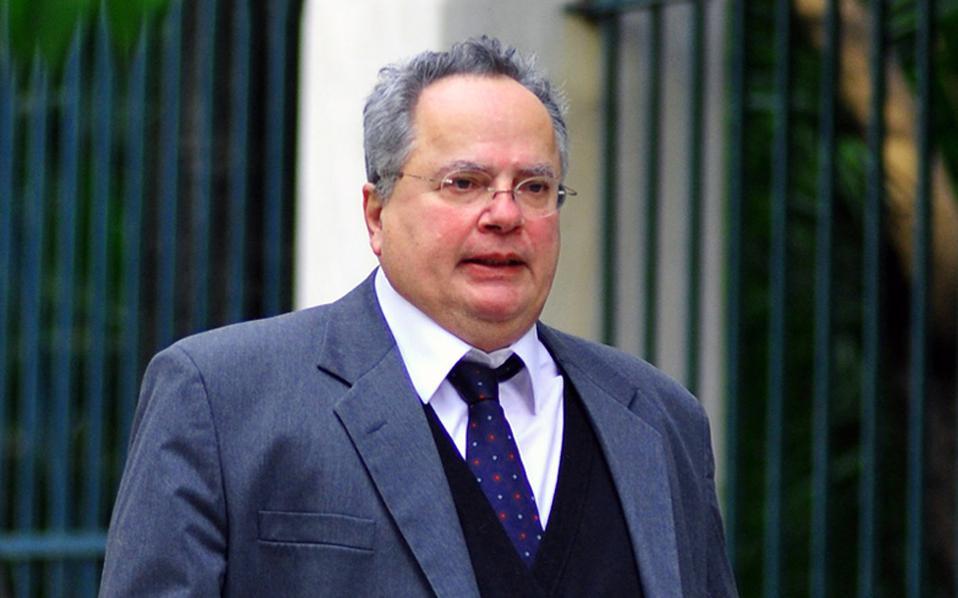 Greek foreign minister quits after Cabinet spat over Macedonia
Greek Foreign Minister Nikos Kotzias quit his post on Wednesday (Oct 17), the government said, in a Cabinet dispute over the country's controversial name deal with Macedonia.
"Prime Minister Alexis Tsipras has accepted the foreign minister's resignation," the PM's office said in a statement, adding that Mr Tsipras himself would take over the post, as reported by AFP.
Mr Kotzias on Tuesday (Oct 16) had clashed in a Cabinet meeting with Defence Minister Panos Kammenos, who is also the coalition partner holding up Mr Tsipras' government.
Head of the nationalist Independent Greeks party, Mr Kammenos has threatened to defect from the government in opposition to the deal brokered by Mr Kotzias and Mr Tsipras earlier this year to rename Greece's neighbor North Macedonia.
The deal has raised strong objections in both countries. Greece also has a northern province named Macedonia, the heart of Alexander the Great's ancient kingdom.
Many Greeks fear the deal on the table will officially enable Skopje to lay claim to their cultural heritage.