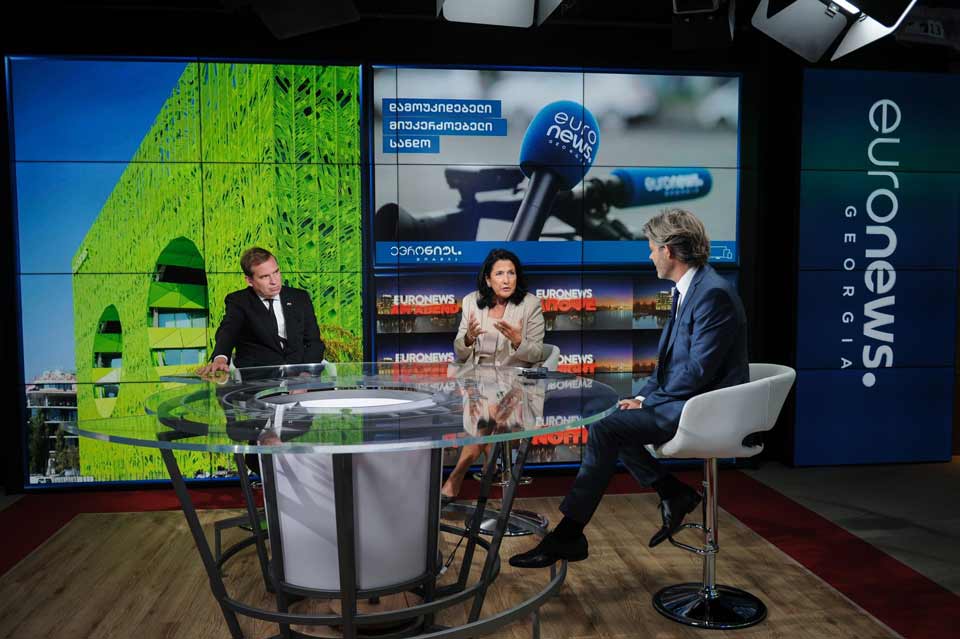 Salome Zurabishvili visits Euronews Georgia 
Georgian President Salome Zurabishvili has visited the newly opened TV station 'Euronews Georgia' together with the representatives of the diplomatic corps.
According to the President's press service, Salome Zurabishvili was hosted by Euronews CEO Michael Peters, who thanked Salome Zurabishvili for the support.
Georgian President, in turn, thanked the creators of 'Euronews Georgia.'  "It is a miracle that such a project was implemented in such a short time, in such a difficult period for the world, for Europe and Georgia," said the President.
Salome Zurabishvili, together with the French Ambassador, took part in a program hosted by Euronews CEO Michael Peters, that focused on media role in the development of democracy in the country.