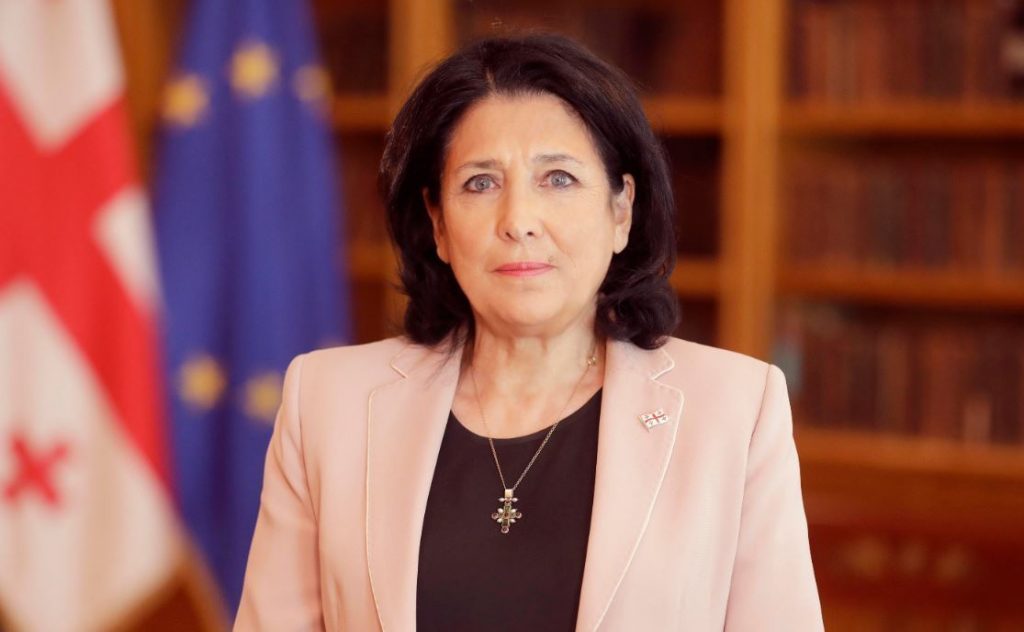 President of Georgia among leader women in social network of Jennifer Aniston
The photo of President of Georgia Salome Zourabichvili was published by the Hollywood actress Jennifer Aniston in the social network Instagram.
"While the world has been distracted by the noise of those resistant to change … The change has been happening anyway," Aniston captioned the photos. She added the global community should support women's empowerment to bring positive change to the world.
The actress, best known for her role as Rachel Green on the television sitcom "Friends," took to her Instagram stories Friday evening to share pictures of powerful women who are in charge of their nations.
Besides President of Georgia, German Chancellor Angela Merkel, New Zealand Prime Minister Jacinda Ardern, Bangladesh Prime Minister Sheikh Hasina, Denmark Prime Minister Mette Frederiksen, and Singapore President Halimah Yacob were mentioned.