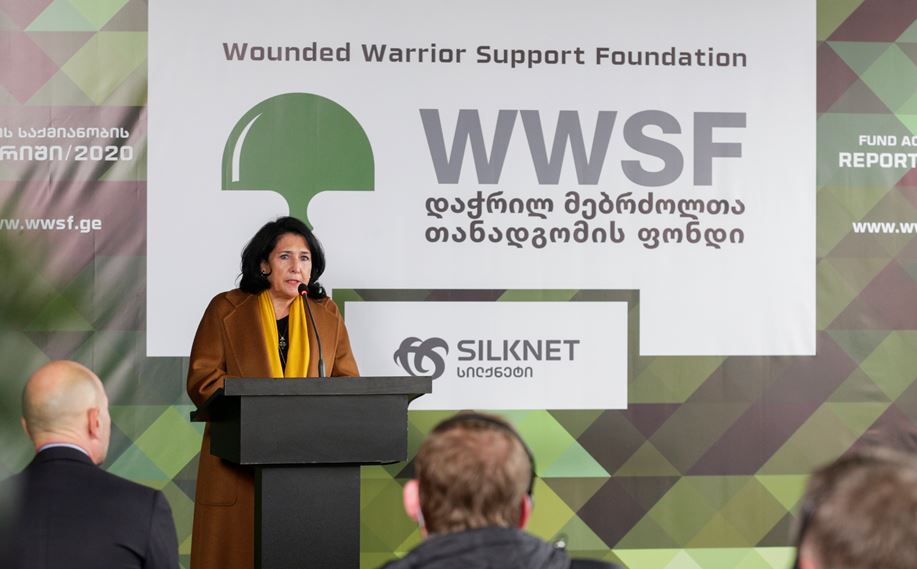 Georgian President to address wounded soldiers and veterans
Georgian President Salome Zourabichvili attended the presentation of a partially virtual 2020 Fund Report of the Wounded Warrior Support Foundation on Tuesday.
Salome Zourabichvili thanked the wounded soldiers and veterans on behalf of the Georgian society and herself and noted that the public should be expressing its gratitude to them every day.
"You are the successors of old Georgian traditions and Georgian spirit, which allowed this country to deal with all its enemies and come to the present day with victories. Fighting to protect our territories and serving in international missions, you are the continuation of these traditions. You demonstrate the courage and dedication, which has always been and would always be a manifestation of the Georgian character," the President said.
Salome Zourabichvili thanked private business, foreigners, and the diplomatic corps for assisting the Fund and supporting wounded warriors.