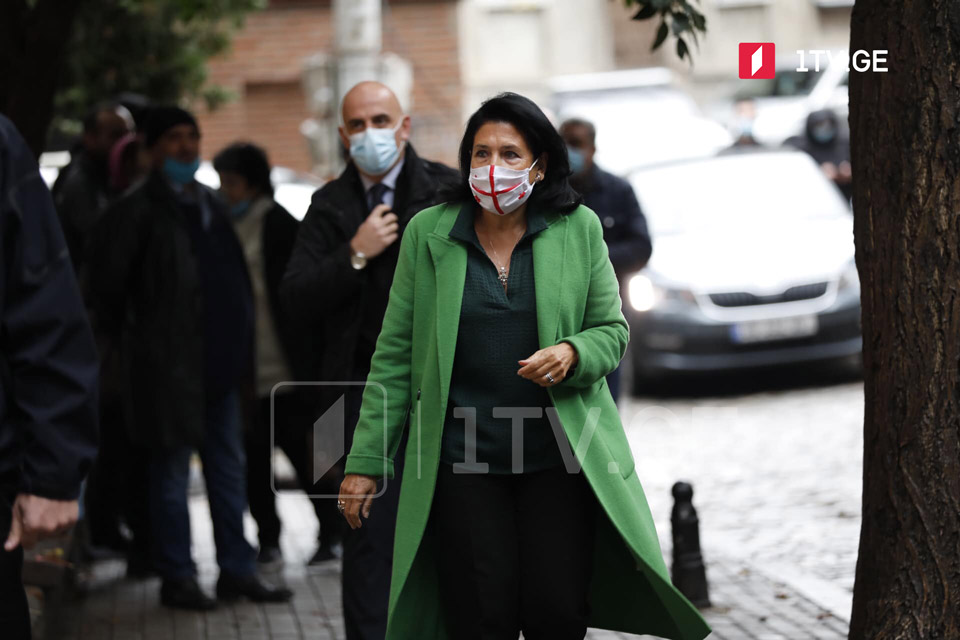 President – I hope that Georgia will have multi-party parliament
I voted for staffing the parliament of the 10th Convocation. I hope, like whole Georgia, that the new parliament will be multi-party, very effective and busy – President of Georgia Salome Zurabishvili said after casting her ballot in the second round of 2020 parliamentary elections.
"Voters voted for 9 parties. Everybody should respect voters and their free will. This parliament will be very important and its activities will be commenced soon. We should adopt the budget that will be important due to the social-economic crisis and the pandemic. I hardly imagine adoption of the budget without participation of everybody. This should be a united decision to overcome the crisis. I wish this to everybody, to Georgia," Zurabishvili said.
The second round of 2020 parliamentary elections is ongoing in Georgia.