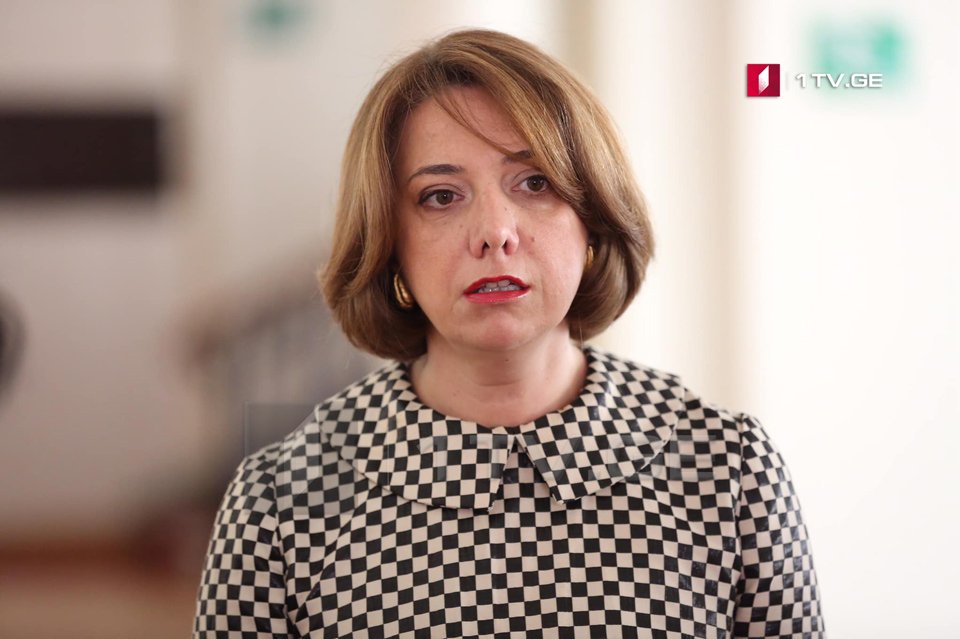 Salome Samadashvili to wait for UNM Chair release to make decision on quitting UNM
Salome Samadashvili, former Head of the Georgian mission in the EU and a member of the oppositional United National Movement (UNM) party, said she would not continue her political activities as the UNM member. Samadashvili, said she would wait for the release of UNM Chair Nika Melia to make the decision on quitting the UNM.
Salome Samadashvili said signing of a compromise agreement was significant. "The decisive factor when making any political step is to consider if it serves the goal," Samadashvili said.
"I would like to underline that the government left signing the document as the only way for the release of political prisoners. The argument of the UNM for Melia's unconditional release did not turn out to be assuring for the mediators," she claimed.
According to Samadashvili, since the UNM did not share her viewpoint, she took the responsibility to sign the agreement. "Not signing the document would have been perceived as damaging the opposition unity," she stated.
The Georgian political parties signed A way ahead for Georgia, a compromise document submitted to the parties by the European Council President Charles Michel, at the Orbeliani Palace on April 19.
The United National Movement, European Georgia and the Labor Party did not sign the compromise document prepared by the European Council President Charles Michel.
Members of the biggest opposition party said the parliament, joined by some opposition representatives via signing the compromise paper, does not express the political will of the Georgian citizens' majority, but an instrument of usurpation of power by oligarch Ivanishvili through falsification and violence. They believe it is immoral to join the legislature while the UNM Chair Nika Melia is behind bars.