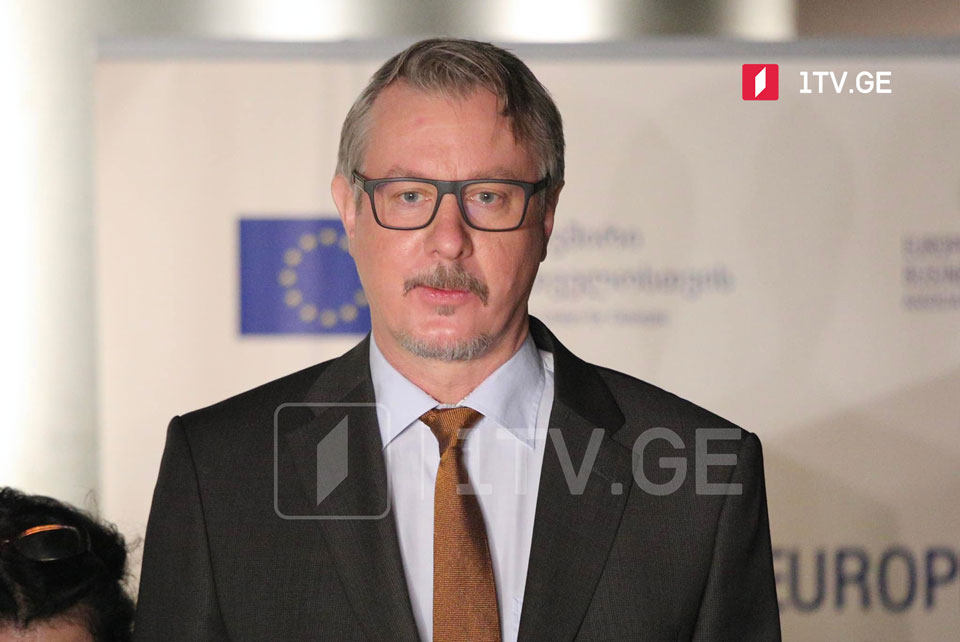 Responsibility of ex-president's health lies with Georgian authorities, EU Ambassador says
The responsibility for the health state of ex-president Mikheil Saakashvilli lies with the Georgian government, said EU Ambassador to Georgia, Carl Hartzell.
"We have been stressing what is fundamental for the European Union, namely the fact that the responsibility for the health of Mr. Saakashvili, including appropriate medical care and the upholding of his fundamental rights lies with the Georgian authorities. And this is what we expect from them. And we expect from them also to act in line with the assessment of his condition.
Ambassador Hartzell stressed that he would welcome the decisions and taking actions based on independent medical advice.
The opposition United National Movement (UNM) party and family members insist on the need for overseas medical treatment of the ex-president.
Public Defender-assigned group of doctors on April 27 published a new evaluation, saying that Mikheil Saakashvili's health has "further deteriorated" since their previous visit to the Rustavi Prison in January.