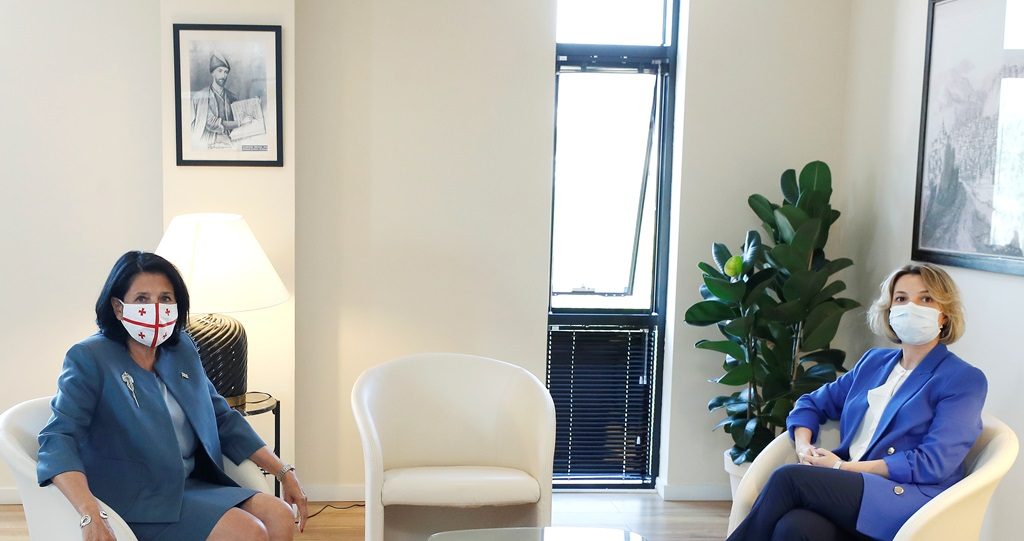 President, Public Defender meet over recent developments
Georgian Public Defender Nino Lomjaria said all significant issues, including the July 5 events, were in focus during the meeting with Georgian President Salome Zourabichvili on Monday.
The Public Defender claimed she informed the President of her views regarding the government's reaction and the police measures during the July 5 events.
"I had quite an honest conversation with President. I cannot elaborate on her remarks as she will brief the public shortly. I mentioned that abusers must be punished. We also discussed Lekso Lashkarava's death and the threats coming from violent groups. I also adversely deemed PM's recent statement, defying democratic principles and human rights," Lomjaria underscored.
Public Defender noted the President assesses some issues rightly.
"I apprised her position as paramount today as never before. I advised her to actively communicate with the public that would help protect democratic values and human rights," Lomjaria stated.
Salome Zourabichvili's administration reported that the President and Public Defender focused on diffusing the tensions following the recent violence in the Georgian capital.
TV Pirveli cameraman Lekso Lashkarava died on Sunday after being assaulted by far-right activists on July 5. He was beaten in the Shame Movement office, stormed by anti-Tbilisi Pride members.
Interior Ministry launched a probe into the case under Article 115 of the Criminal Code of Georgia, involving incitement to suicide.