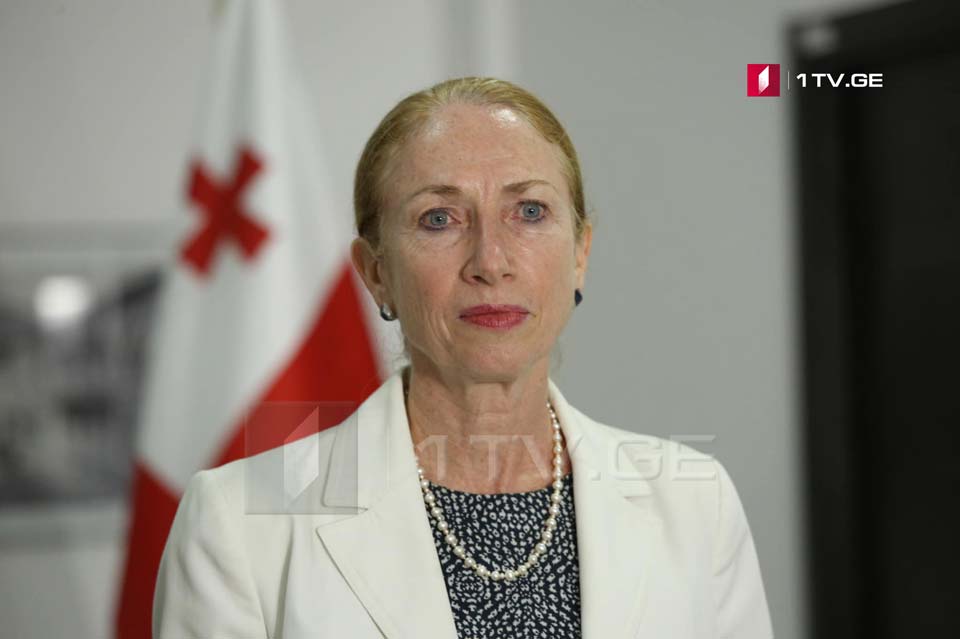 'President had a clear, strong message today, her speech was excellent' US Ambassador says
US Ambassador to Georgia Kelly Degnan echoed the Georgian President's address to Parliament, underscoring that 'the president's speech was excellent'. 
"The President had a very clear, strong message today. I thought her speech was really excellent in emphasizing the importance right now of unity—unity throughout the Georgian government, unity with the opposition and the ruling party, unity with the people of Georgia who have been so warm and generous in their support for the Ukrainian people, because Georgia has experienced this same tragedy of war not very long ago and the scars and the wounds are still very fresh for Georgians. I think we see this outpouring of support by the Georgian people, and the president's speech was very much a reflection of that desire to bring help to the Ukrainian people right now, but also to bring stability to this whole region and to bring unity to this country through cooperation, through compromise, through dialogue and through finally listening to each other and working in the best interests of Georgia. So her emphasis was on unity and I think she was exactly right," US Ambassador remarked.
Georgian President Salome Zourabichvili presented her annual report to the Parliament today. She stressed the need for unity as "Georgia is facing enormous challenges".