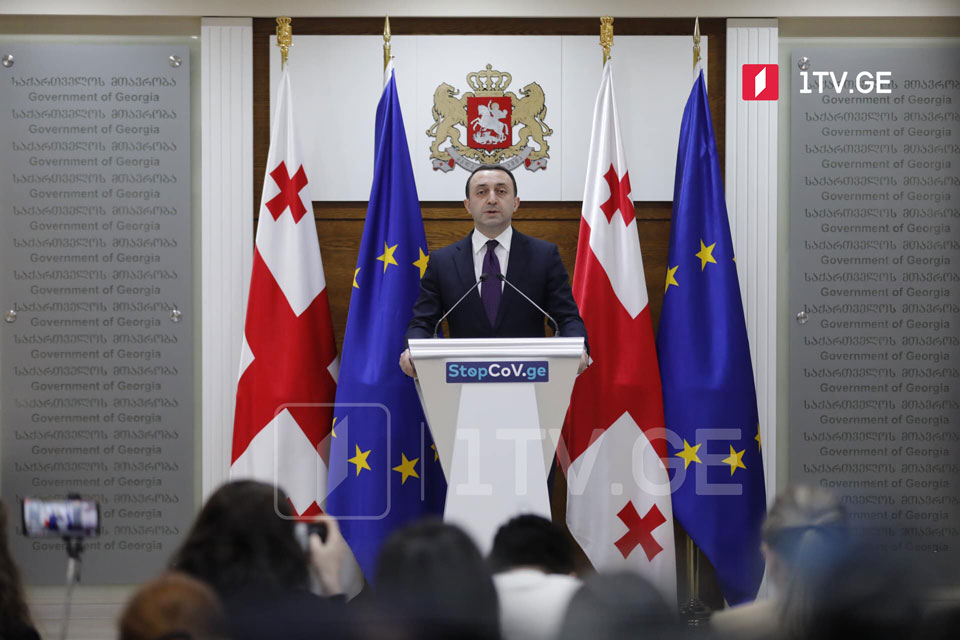 PM Gharibashvili calls on citizens for responsible approach to eased Covid-19 restrictions
Georgian Prime Minister Irakli Gharibashvili spoke about the decision to relax most of the Covid-19 related restrictions at the governmental session on February 25.
Prime Minister emphasized that lifting any restrictions adds to the responsibility of each citizen.
"I would also like to take this opportunity to appeal to our citizens to take an even more responsible approach as the restriction ease. The government needs good coordination and assistance, as well as support from the public to make progress in the effective management of healthcare," the Head of government said.