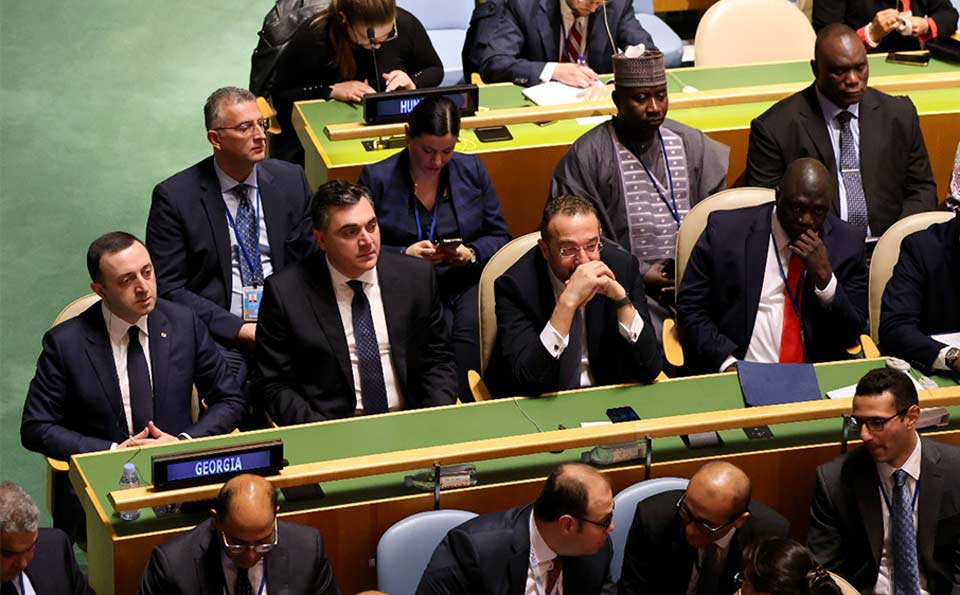 Georgian PM attends opening of Sustainable Development Goals Summit
Georgian Prime Minister Irakli Garibashvili, together with a delegation, attended the opening of the Sustainable Development Goals (SDG) Summit held every 4 years under the aegis of the United Nations General Assembly (UNGA) and bringing together Heads of State and Government. It is the second SDG Summit since the adoption of the 2030 Agenda. The first summit was held in 2019.
UNGA President Dennis Francis and UN Secretary-General Antonio Guterres opened the summit.
This year's summit is designed to produce a mid-term evaluation of the 2030 Sustainable Development Agenda. The summit seeks to provide a mid-term assessment of progress toward the Sustainable Development Goals in light of multiple and interlocking crises facing the world, and to promote the accelerated implementation of the 2030 Agenda. At the conclusion of the summit, the participants will adopt a political declaration.
Within the framework of the summit, Georgian Prime Minister Irakli Garibashvili and other leaders will deliver speeches. The dialogue's topic is Strengthening Integrated Policies and Public Institutions for Achieving the SDGs.
The Prime Minister is scheduled to address global leaders at the UN General Debate on September 22.