Nino Zautashvili: This is not GDS, this is Public Broadcaster and Nino Zautashvili not stages masquerade ... If it comes to masquerade I will make worst one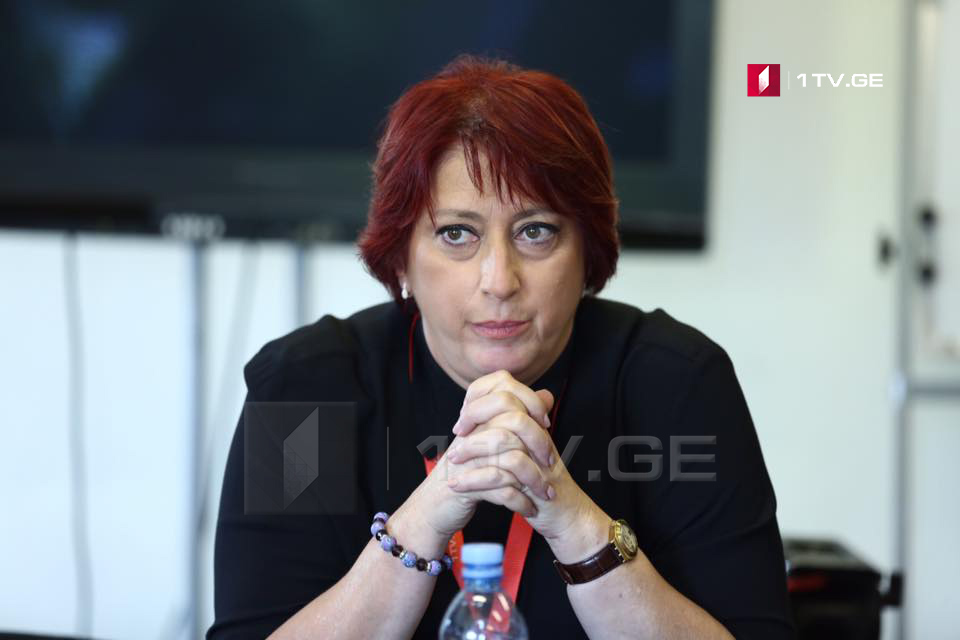 The management of Georgian Public Broadcaster held a meeting with the Trade Union representatives and part of those employees who were offered changed terms of the contract.
The management explained that the decision was taken for implementing effective new broadcast season and one part of the employees will receive payment based on days in case of summoning, which will happen based on the need.
The proposal turned out to be unacceptable for this part of the employees and trade union. They say that this means dismissal, since it is not specified how many days the employees will be called out. It is also unclear for them by what criteria those employees were chosen.
Nino Zautashvili, chair of the trade unions, says that issue will be sued. She believes that Director-General of the First Channel  should resign.
The meeting was ongoing amid disputes.
During the meeting Vasil Maghlaperidze addressed Nino Zautashvili: "Do not try to stage a masquerade from everything. Your each second sentence is a lie. "
"This is not GDS, this is a public broadcaster and Nino Zautashvili does not stage a masquerade … If it comes to the masquerade I will make a worst one", – Nino Zautashvili responded to Vasil Maglaperidze.