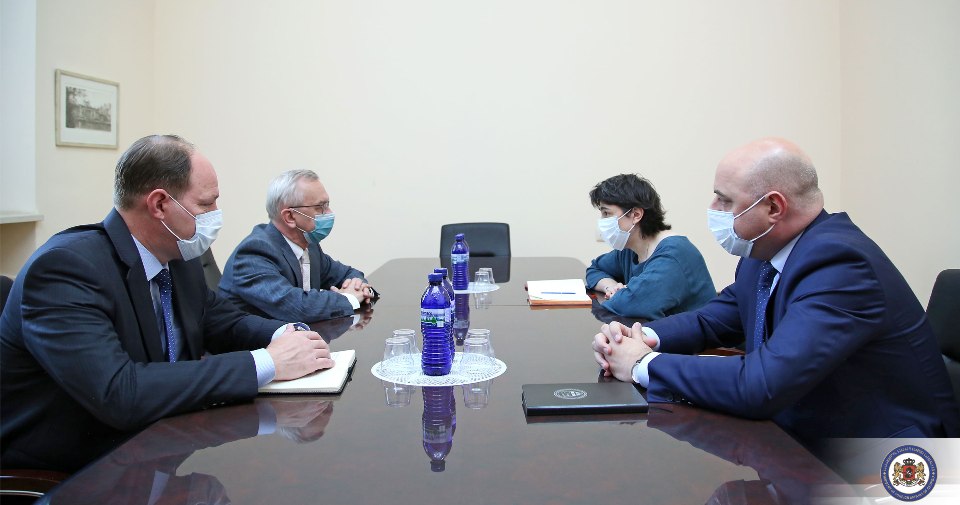 Meeting held at Georgian Foreign Ministry with Ukrainian Ambassador
A meeting was held at Georgian Ministry of Foreign Affairs with Igor Dolgov, Ukrainian Ambassador Plenipotentiary to Georgia.
According to the Foreign Ministry, the Georgian side reiterated support to Georgia-Ukraine strategic partnership and friendship and expressed concern about statements made by Ukrainian official, former president Mikheil Saakashvili in address to the Georgian authorities. It was underlined that similar activities significantly damage bilateral relations.
Ambassador Dolgov said that Saakashvili's recent statements represented his own viewpoints and stressed that Georgia and Ukraine had to handle the challenge.
"We hope that our cooperation will further develop in all spheres including security, trade and economy. Also, the struggle against occupation of our territories and Russian aggression represent one of the main issues for cooperation between the two countries," said Ukrainian Ambassador to Georgia.
The Ministry also reported that Foreign Minister Davit Zalkaliani held a conversation with his Ukrainian colleague regarding Saakashvili's statements.