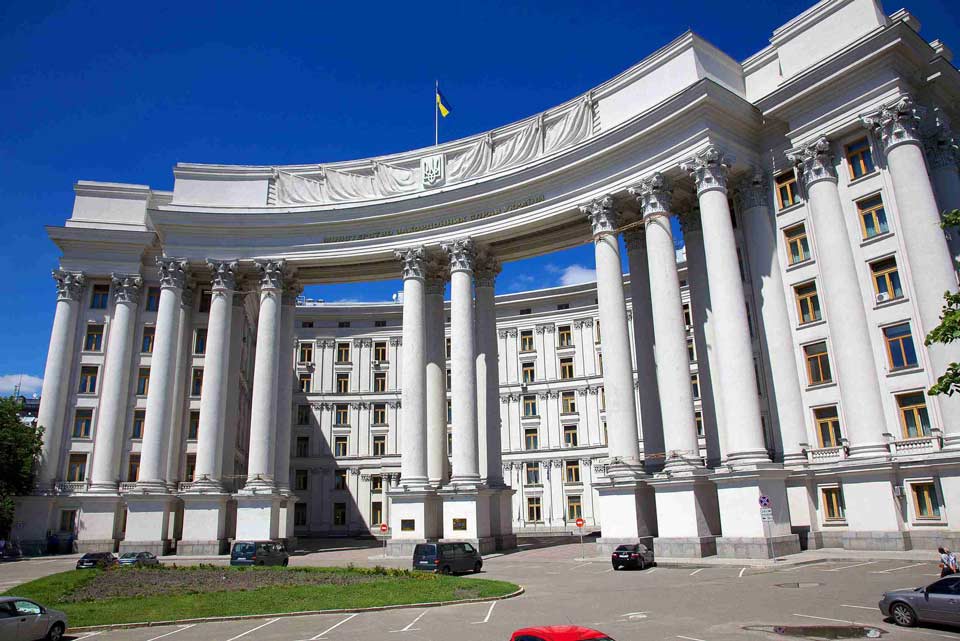 Ukrainean Foreign Ministry urges Mikheil Saakashvili to abstain from calls for disobedience in Georgia
Ukrainian Foreign Ministry (UFM) warns its public figures to refrain from calling for disobedience in Georgia.
UFM echoed the statement of the former Georgian President and chair of the executive committee of the Ukrainian National Reforms Council, Mikheil Saakashvili. Saakashvili called Ukrainian Ambassador to Georgia Igor Dolgov deeply corrupt.
Ukrainian Foreign Ministry believes "such statements may be considered as meddling into the strategic partner's internal affairs, which is categorically unacceptable for Ukraine."
"Ukraine categorically opposes and never resorts to such interventions. The allegations against the Ukrainian Ambassador to Georgia have no evidence. Ukrainian diplomacy will continue to effectively resist Russian hybrid aggression, mobilize the world to support Ukraine, open new markets for Ukrainian exporters, and successfully protect our compatriots' rights abroad," the UFM statement reads.
UFM also echoed the ongoing trial of two Ukrainian sailors, Volodymyr Diachenko, Yuri Khomich, and a bodyguard of former Georgian President Mikheil Saakashvili, Mikhail Baturin, in Batumi City Court. The detainees face charges for illegally crossing the border.
UFM denies the allegations that the Ukrainian Foreign Ministry is inactive in this regard.
The Ministry claimed that "Ukrainian diplomats are doing their utmost to free the sailors as Ukraine never leaves its citizens to their fates.
"We once again call on the Georgian authorities to conduct swift and impartial proceedings and release Ukrainian citizens," the UFM statement reads.
Earlier today, the opposition United National Movement (UNM) party members and supporters held a rally in front of the Batumi City Court. The rally participants believe Ukrainian citizens are unlawfully arrested. On top of that, protesters say this process would hinder relations with Ukraine, Georgia's strategic partner.
Former Georgian President Mikheil Saakashvili responded to the Ukrainian Ambassador to Georgia Igor Dolgov's statement on Tuesday.
Dolgov said, "Former Georgian President's calls for disobedience and illegal demonstrations in Georgia does not help the Georgian-Ukrainian bilateral relations."
Saakashvili stated that "Dolgov continues to tarnish Ukraine's image in Georgia and throughout the post-Soviet space."
"Dolgov attacked me with angry rhetoric as my fight for the freedom of the Georgian people damages Georgian-Ukrainian relations. He is deeply corrupt," Saakashvili noted.