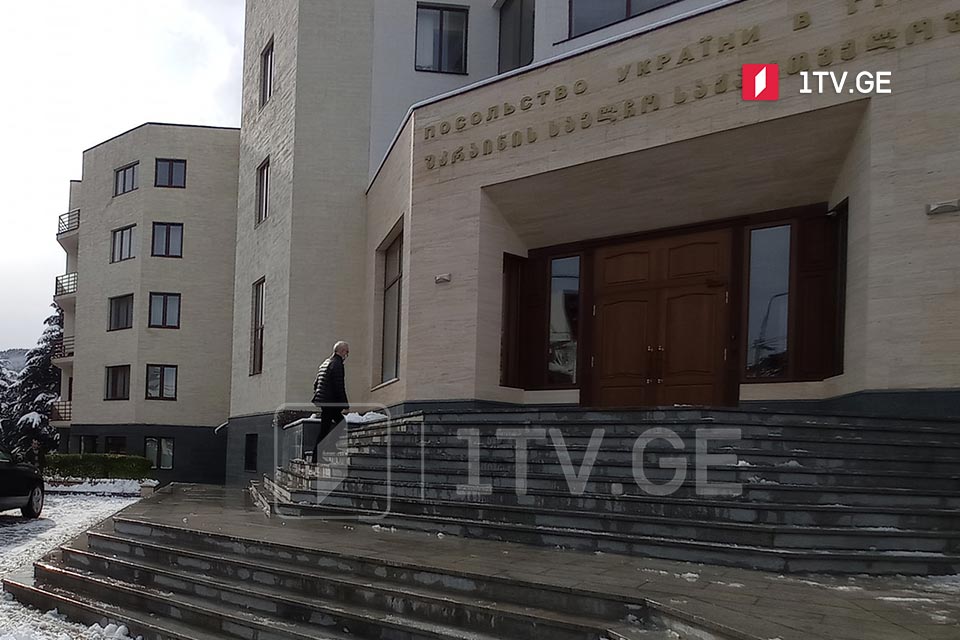 Ukrainian Ambassador back to Georgia
Georgian Public Broadcaster (GPB) reports about the return of Ukrainian Ambassador Igor Dolgov back to Georgia.
The camera of the GPB's First Channel shot him entering the Embassy building. Reportedly, the Ambassador will make statements for the media at 3 pm.
Paata Manjgaladze, a member of the Strategy Aghmashenebeli party, said he believed that Ukraine's President would take into account the wish of the Georgian people and return the Ukrainian Ambassador to Georgia. Manjgaladze said Georgian people were united in solidarity with Ukraine and the Ambassador's return would "benefit relations between the two countries."
Ukrainian President Volodymyr Zelensky recalled Ukrainian Ambassador to Georgia, Igor Dolgov for consultations on March 1.
On March 14, Georgian President Salome Zourabichvili urged her Ukrainian colleague Volodymyr Zelensky to return Igor Dolgov, Ukraine's Ambassador to Georgia "so that the connection between the two nations strengthens becomes closer and more unwavering amid challenging times."