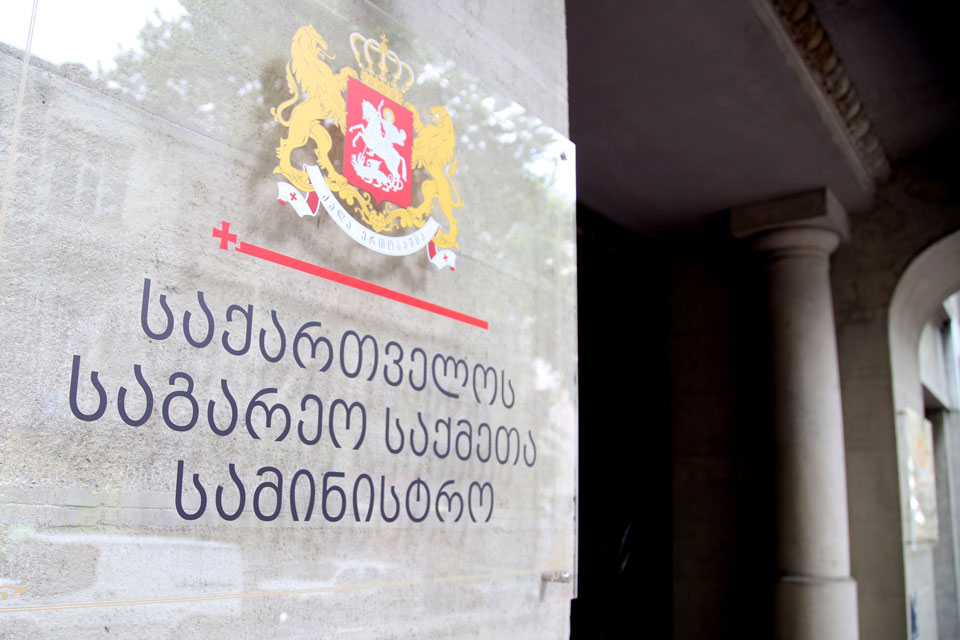 Georgia's MFA deplored Kyiv's resorting to excessive diplomatic relations escalation against friendly state, people
Georgia's Ministry of Foreign Affairs is deeply concerned by the Ukrainian authorities' decision to expel the Georgian Ambassador from the country for consultations. This is a severe form of diplomatic escalation, and it is terrible that Kyiv is taking this move against a friendly state and people, the Georgian Foreign Ministry said in a statement.
As mentioned in the statement, the justification supplied by Ukrainian officials makes this decision particularly perplexing.
"Speculations concerning the health of jailed Mikheil Saakashvili were dismissed by the Strasbourg court's ruling, which once again upheld the highest standards of state protection of Mikheil Saakashvili's rights. In light of these events, the Ukrainian authorities' decision considerably affects the two nations' strategic relations and marks direct meddling in the domestic affairs of a sovereign state.
We hope that official Kyiv reconsiders its decision and works to strengthen the two nations' historically good relations.
We are eager to reiterate Georgia's steadfast support for Ukraine's territorial integrity and sovereignty, as well as the Ukrainian people. Georgia has provided political and humanitarian assistance to Ukraine on a bilateral and multilateral level from the beginning of the war.
It is also noteworthy that, even during the most challenging times of Russian military assault, Georgia's diplomatic delegation in Ukraine did not cease to function.
Georgia's Ambassador Extraordinary and Plenipotentiary, Giorgi Zakarashvili, presented Tbilisi's official stance to the Ukrainian side today at a meeting at Ukraine's Ministry of Foreign Affairs in Kyiv.
In this regard, we would like to emphasize that Georgia will continue to demonstrate solidarity and support for Ukraine, which is at war. "Precisely because Ukraine is in the active phase of the war, the Georgian side, realizing its great responsibility in terms of international relations and especially to its partners, refrains from any additional reaction in response to Ukraine's steps and further deterioration of bilateral relations, which will bring the already difficult situation to a halt," the Georgian Foreign Ministry said in a statement.