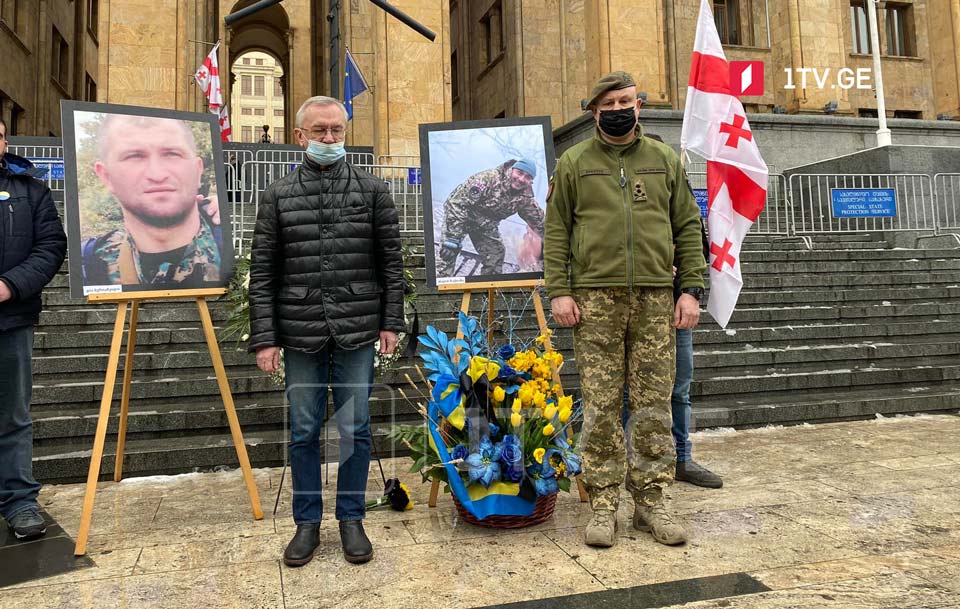 Ukrainian Ambassador arrives at solidarity rally
Ukrainian Ambassador to Georgia, Igor Dolgov arrived at the Parliament building in Tbilisi where a solidarity rally was held in commemoration of two Georgian citizens, who died during the military hostilities in Ukraine.
The Ambassador paid tribute to the memory of killed Georgian volunteers and laid a wreath at their photos.
Civil activists, civilians and representatives of different political parties joined the rally.
Ministry of Foreign Affairs of Georgia officially confirmed the death of two Georgian volunteers in combat action in Ukraine on Friday.
The Ministry said the Georgian government would ensure repatriation of the bodies of Georgian citizens Gia Beriashvili and Davit Ratiani.