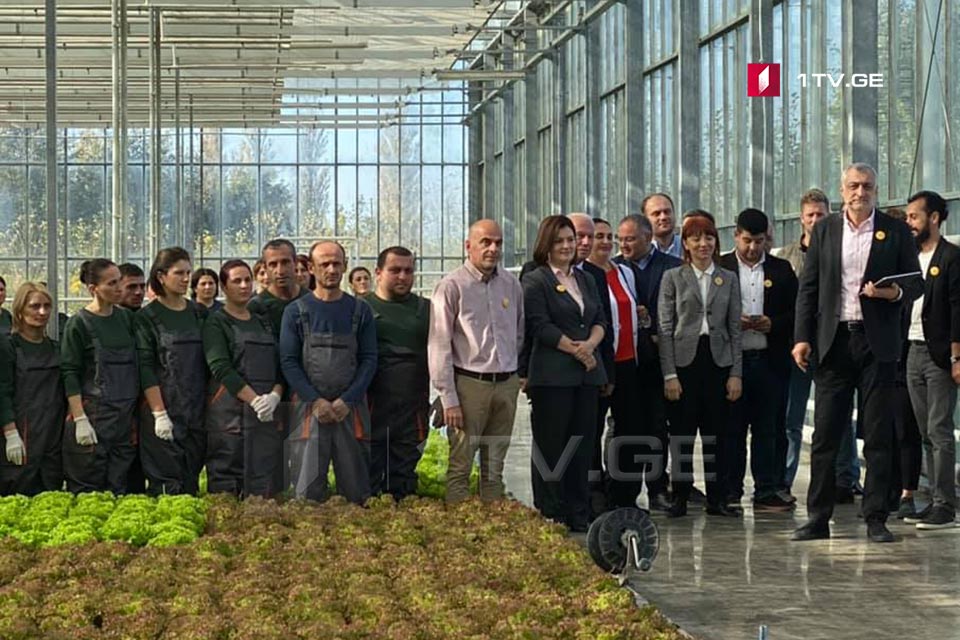 Mamuka Khazaradze introduces 12 new members of Lelo public movement
Mamuka Khazaradze, the founder of the Lelo public movement, introduced 12 more new members of the movement in Samtredia.
New members of the Lelo public movement are:
Fridon Gaprindashvili – Electrical engineer.
Mitrophane Sturua – Lawyer.
Manana Bandzeladze – Doctor of Philosophy. Associate Professor of Akaki Tsereteli University. He is the author of 7 monographs and textbooks. He has published several dozen scientific papers.\
Davit Chkheidze – Philologist.
Tamar Tsamalaidze – Psychologist.
Gia Pataridze – Specialist of international economic relations, chemist.
Giorgi Makharadze – Lawyer.
Natia Khelaia – Banking and finance specialist.
Giorgi Bakashvili – Master of international relations and world politics.
Paata Darakhvelidze – Lawyer.
Lile Maghlaperidze – Master of Economics.
Dimitri Abashidze – Engineer, economist.