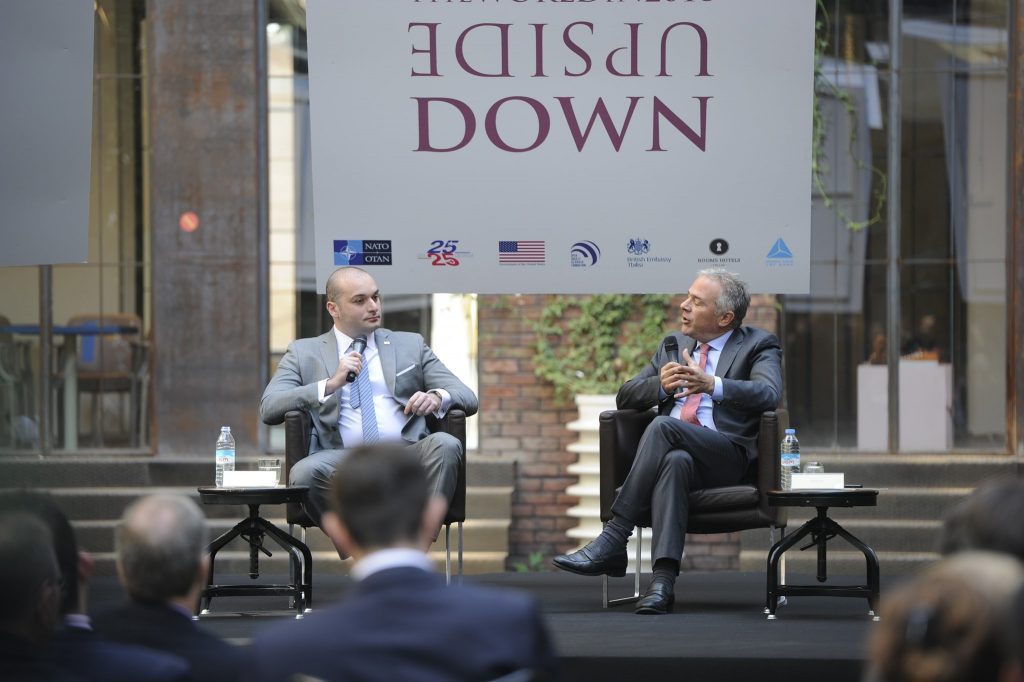 Mamuka Bakhtadze – There is no ethnic conflict across occupied territories of Georgia
"Occupation of Georgia's territories is the biggest and painful challenge facing the country. There is a humanitarian catastrophe on occupied territories," Mamuka Bakhtadze, Georgian Prime Minister stated during the opening of the 4th International Conference "World in 2018 – Upside Down" organized by Economic Policy Research Centre (EPRC) of McCain Institute.
Bakhtadze talked about occupied territories in response to a question of Edward Luce, Washington columnist and commentator for the Financial Times who is the facilitator of the conference.
"There is no ethnic cleansing across occupied territories of Georgia. This is Russian propaganda. We have political conflict with Russia," PM stated.
PM underlined that the Georgian government elaborated an initiative "A better Step for Better Future" to react upon the humanitarian catastrophe in occupied Abkhazia and Tskhinvali regions.
According to Bakhtadze, Georgia needs strong democracy and economic environment to resolve the conflict peacefully.