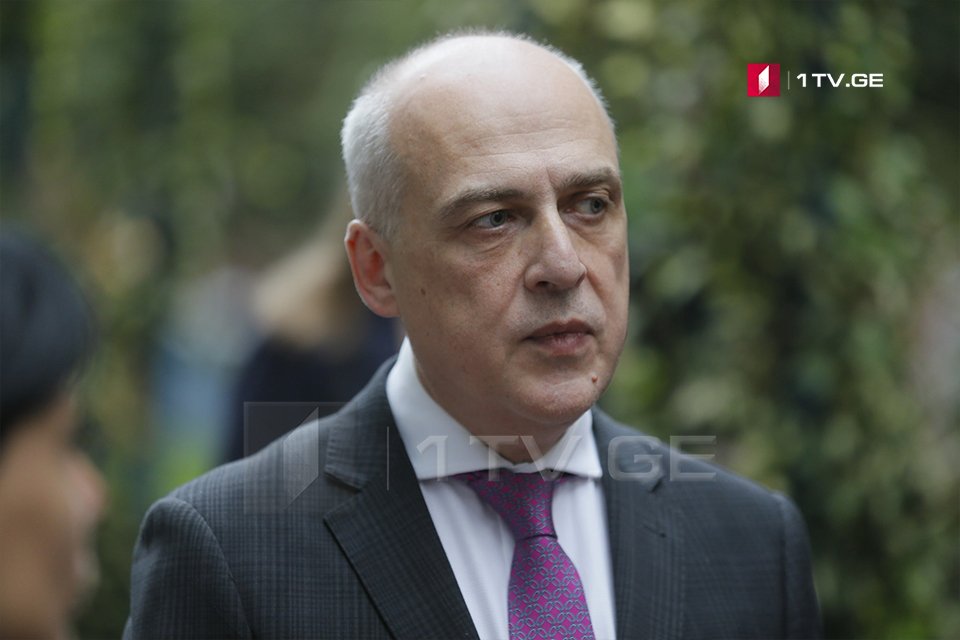 Davit Zalkaliani: Situation in occupied territories significantly deteriorated, process of annexation and occupation continues
The situation in occupied territories significantly deteriorated, unfortunately, the actual process of annexation and occupation continues, – Georgian Foreign Minister Davit Zalkaliani answered questions of the members of the PACE after delivering a speech at the Winter Session of the Parliamentary Assembly of the Council of Europe (PACE) in Strasbourg today.
"Installation of barbed wire fences and artificial barriers is in progress. Even when we speak now, the process is going on. I would like to recall the recent case of kidnapping and illegal detention of the doctor, who was visiting a patient on the occupation line, which was outrageous fact. The only instrument we have is consolidation of the international community, and that we are doing constantly, with your support, through different instruments and frameworks", – Minister said.
According to the Georgian Foreign Minister, the pressure should be increased on the force exercising control over the occupied territories.
"The issue of access to the occupied territories is another important challenge that we also have to deal with on a daily basis. The recent case that took place in the Akhalgori district of the Tskhinvali region was the violation of the fundamental principles of international law – freedom of movement. We face this challenge in both occupied regions of Georgia – in Abkhazia and in Tskhinvali regions.  In Gali district of Abkhazia, ethnic Georgians are forced to abandon Georgian citizenship. They have no access to get an education in their native language, they are denied to get immediate medical treatment, they have no access to their agricultural lands, and this is happening in the twenty-first century, which is unacceptable. This should be discussed very carefully in all international formats. I've mentioned that only instrument is a constant raise of that issue and drawing the attention of the international community. We should not turn a blind eye on these illegal activities, otherwise, it will encourage the occupation force, the Russian Federation, to continue all these illegal activities", – Davit Zalkaliani said.