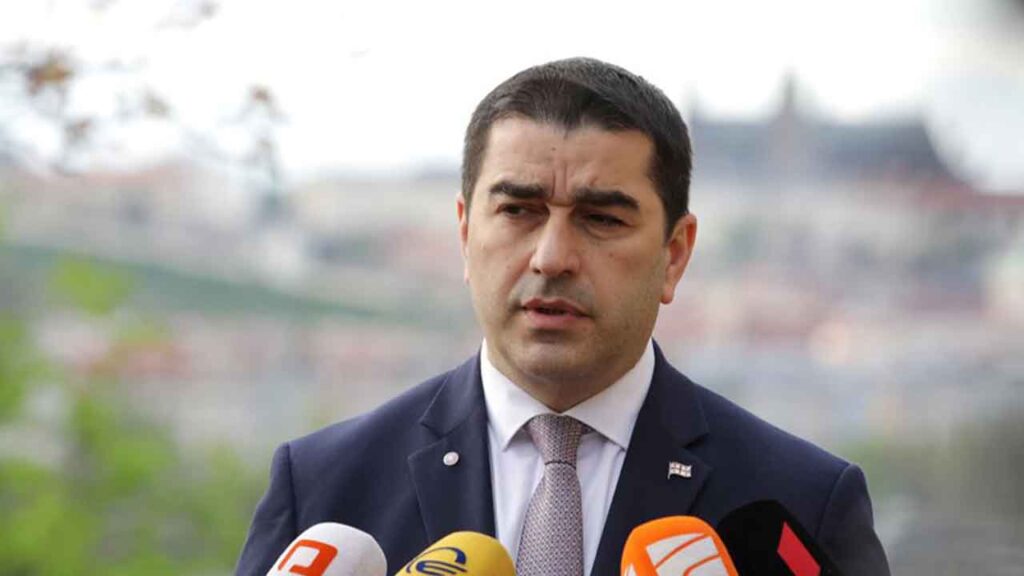 Speaker urges EU to avoid past mistakes regarding Georgia's candidate status
During his speech at the European Conference of the Speakers of the Parliaments of the Parliamentary Assembly of the Council of Europe, Georgia's Parliament Speaker, Shalva Papuashvili, will address critical issues related to Georgia's candidacy status, the need to avoid past mistakes, and the importance of granting Georgia the candidate status.
Papuashvili will also address concerns related to Ukraine and the challenges of disinformation.
"I believe now it is crucial to convey political messages. We must explain the mistake made by the European Union last year should not be repeated. The decision regarding candidate status sends a message – not just to the Georgian people, who have persistently strived for their place within the European family, even fighting physically in the process, but also to Russia. It is paramount that the European Union undertakes this decision with a profound sense of responsibility, ultimately reaching a favourable decision for Georgia. Granting candidacy status may appear as a small step for the EU, but it holds immense significance for Georgia," Papuashvili stated.
He urged EU member states to fully comprehend the weight of this responsibility and make a positive decision for Georgia.