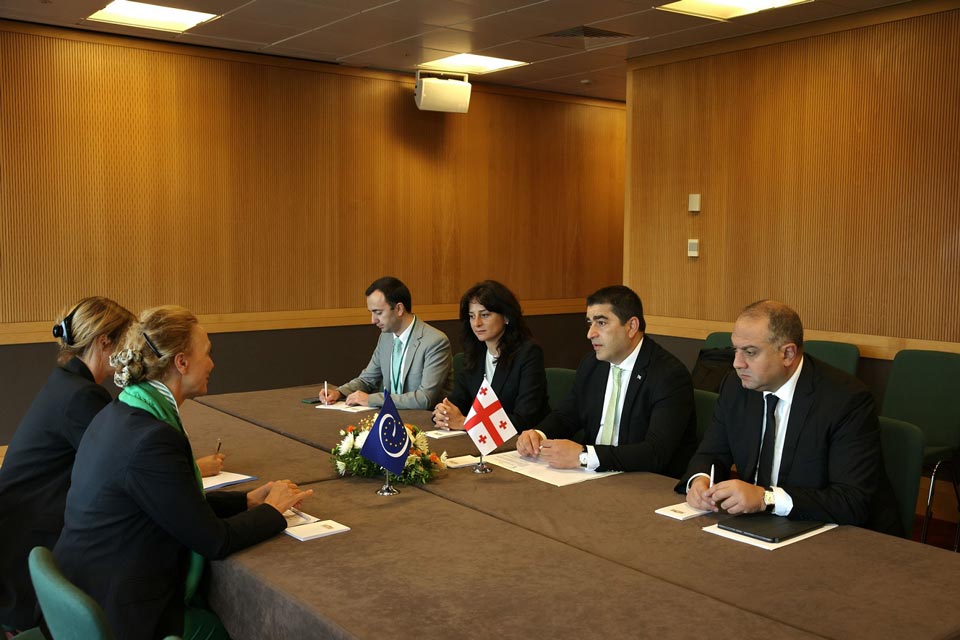 Speaker continues meetings within PACE European Conference
The Speaker of the Georgian Parliament, Shalva Papuashvili, continues holding meetings as part of the European Conference of Speakers of the Parliaments of Council of Europe member states in Dublin.
The Speaker met with the Secretary General of the Council of Europe, Marija Pejčinović Burić.
The Secretary-General reaffirmed the Council of Europe's steadfast support for Georgia's territorial integrity and sovereignty. She also expressed the Council's commitment to continuing confidence-building mechanisms in the region.
Chairman Papuashvili provided an update on the progress made in implementing the recommendations of the European Union. In this context, they highlighted the significant collaboration between the Parliament of Georgia and the Venice Commission.
Papuashvili also held talks with his Estonian counterpart, Lauri Hussar, focusing on the bilateral agenda and Georgia's path towards European Union membership.
During their meeting, the two speakers assessed the progress made in implementing the European Union's recommendations and evaluated the recent visit of the EU High Representative to Tbilisi.
Papuashvili emphasized the critical importance of the European Union making a strategic decision and sending a resounding message to Georgia by granting it candidate status. Such a decision would underscore the EU's support for Georgia's European integration efforts.
Lauri Hussar reaffirmed Estonia's unwavering support for Georgia's aspirations to join the European Union.