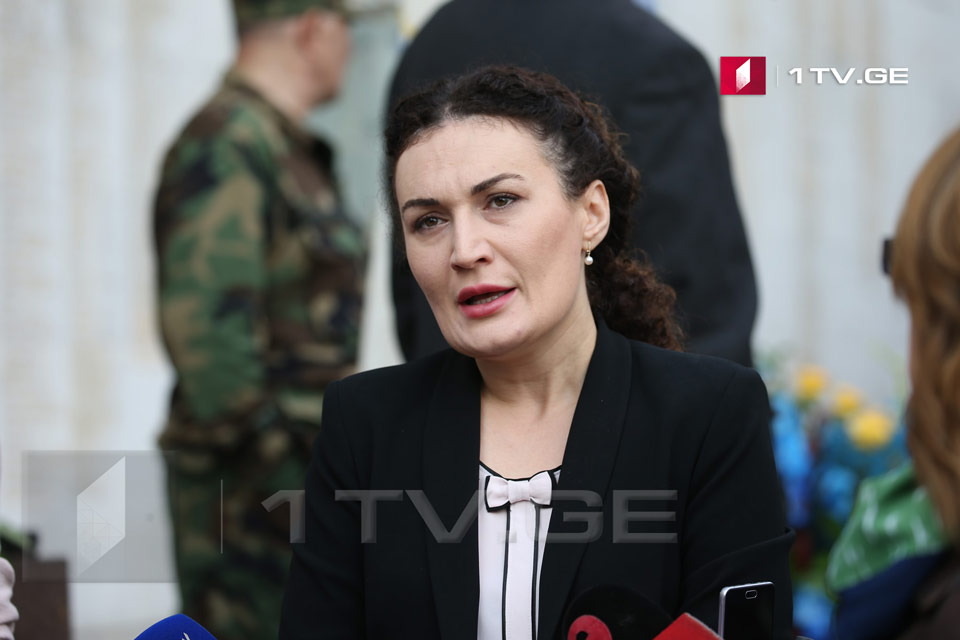 Ketevan Tsikhelashvili: Current situation does not benefit interests of any of us, we all suffer
The State Minister for Reconciliation and Civic Equality Ketevan Tsikhelashvili says that the situation has deteriorated in occupied Abkhazia in recent years. Minister stated about it in her speech delivered at the sitting of the European Parliament Committee on Foreign Affairs.
"The situation has become much worse at the territory of occupied Abkhazia since 2014. When so called and already ex-President of Abkhazia Raul Khajimba came to power. He now had to step down following the mass protests in the Abkhazian region, that showed once again that the overall situation on the ground is difficult. It also showed that the current situation does not benefit the interests of any of us, is it Georgians, Abkhaz or Ossetians, we all suffer", – State Minister said.
Ketevan Tsikhelashvili said that Tbilisi's response was clear and unambiguous – it was an irreversible European integration course and a sustainable, active peace policy, including the new peace initiative "A Step to a Better Future".
According to her, despite all the objections and at this early stage of implementation of the initiative, there are clear signals of interest of engagement from both Abkhaz and Ossetian communities.
"For example, the number of Abkhaz and Ossetian students getting higher education because of the new possibilities on the ground has increased by 2.5 times. Also, I would like to point out that with the very first call on the small grants for the joint trade projects across ABL, we received 15 times more applications. It exceeded all our expectations. We're talking about hundreds of applications and lots of people", – Minister added.