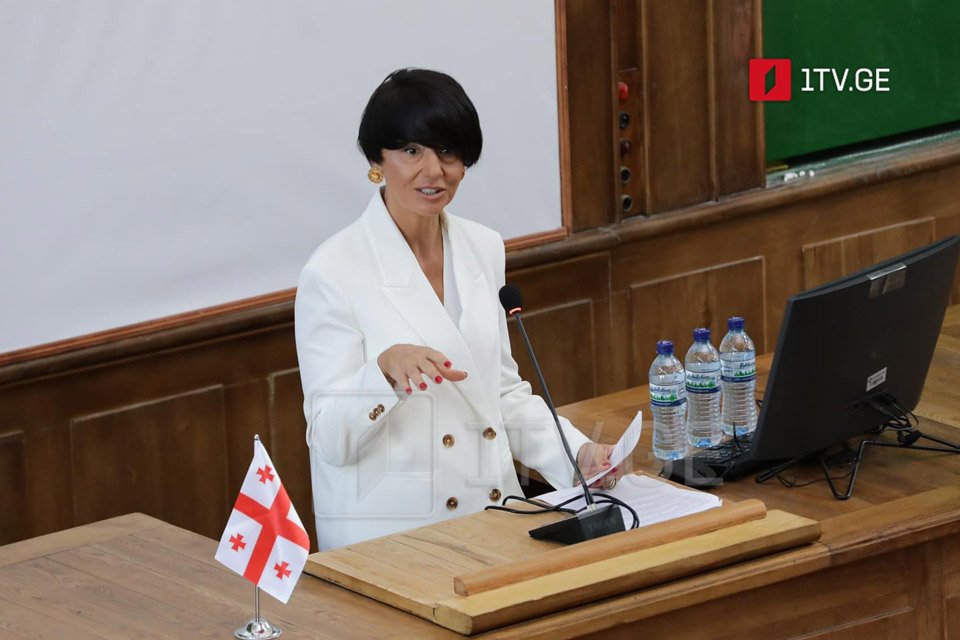 GPB Dir/Gen addresses Wikimedia CEE meeting
Tbilisi State University hosts the Wikimedia Central and Eastern Europe meeting.
Tinatin Berdzenishvili, the General Director of the First Channel of the Georgian Public Broadcaster, delivered a speech during the forum's opening. Eliso Bolkvadze, the Parliament's Culture Committee Chair, also addressed the attendees.
The annual meeting brings together editors of Wikimedia and its partner projects from Central and Eastern Europe. With 160 participants from various countries attending, today's event marked the first meeting in Georgia.
"I believe Wikimedia shares a significant commonality with the public broadcaster in their roles of disseminating knowledge as one of the key functions of the public broadcaster is to facilitate this. It's symbolic that we are meeting at a university, especially as the academic year commenced today.
The Public Broadcaster closely cooperates with Wikimedia, and it's worth noting that our employee, Mikheil Chabukashvili, is one of the Georgian Wikimedia managers. I extend a warm welcome to the visiting delegates. It's an honour for us to host them in Georgia and engage in discussions about the public broadcaster's future," Tinatin Berdzenishvili stated.