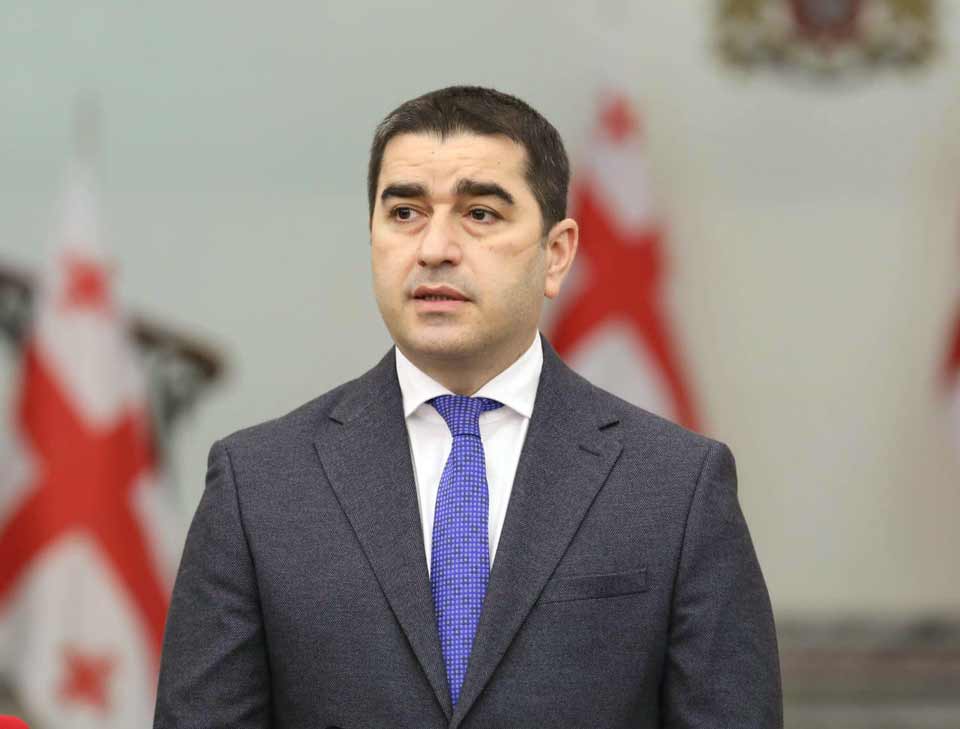 Gov't accountable for carrying out EC points, Speaker says
Georgian Parliament Speaker Shalva Papuashvili on Saturday said, "the door is open" for those opposition parties that do not participate in the working groups on the European Commission-outlined 12 points that could lead Georgia to EU candidate status if those points are met.
The Speaker believes "the main challenge is not polarization but radicalization, a radical agenda that some parties are following inside and outside the Parliament."
"Five of the eight parliamentary groups are involved in the working groups, while three parties – United National Movement, and its partners, Lelo and Strategy Agmashenebeli – chose a radical agenda," the Speaker went on.
Papuashvili noted that "getting candidate status does not sit well with some groups as it will be translated as the government's success when they aim to shake the government to regain power."
"The implementation of the EC points is the government's responsibility. We are responsible for keeping the door open. If they enter [working groups], it will be good. We urge them daily to become a part of this process," said Papuashvili.