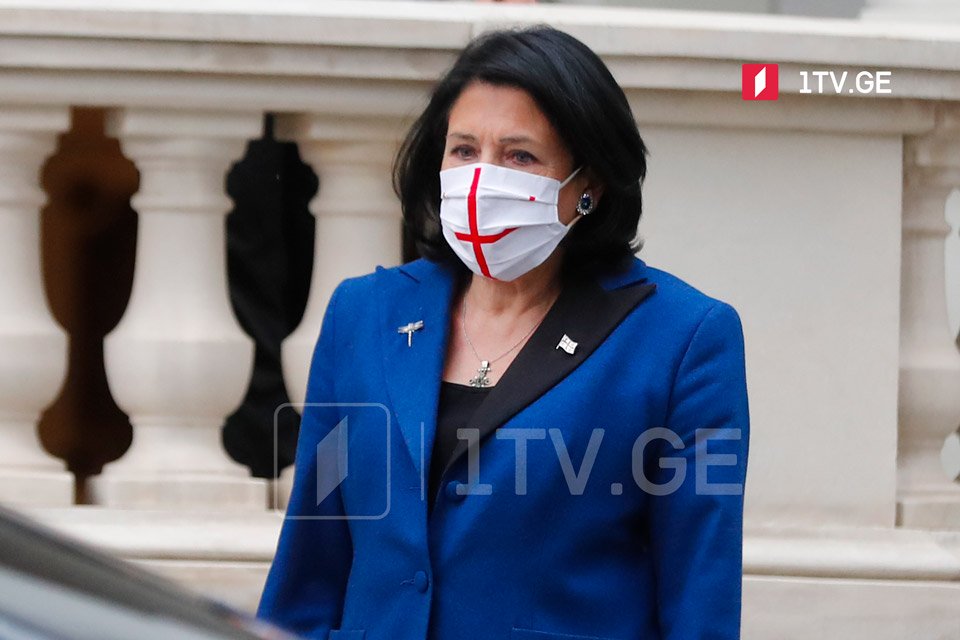 Georgian President says today's developments in parliament to damage country
The recent developments in parliament ahead of the most important day for Georgia's European path damage the country, said Georgian President Salome Zourabichvili following the opposition protest that led the parliament to postpone Interior Minister's address on the July 5-6 events.
President stressed human rights violations are unacceptable, even more in parliament which "establishes the legal basis for human rights protection. It should be an example for society!"
"Tomorrow is the most important day for Georgia, for its European path, for joining the European Union, and for the further development of the country! European Council President, the presidents of Moldova and Ukraine will visit Batumi! Before this important day, the events in the Parliament harm the country!" President underscored.
President added that "despite any critical position, free speech and freedom of expression should be protected in the country and the media should be allowed to work without restrictions!"
This year's Batumi International Conference will discuss possible interests of the EU to engage further in the enhanced integration process with the three Eastern European partners.
European Council President Charles Michel, who already arrived at Batumi, Georgia, and the presidents of Moldova and Ukraine Maia Sandu and Volodymyr Zelensky will participate in the Batumi International Conference beginning on Monday, July 19.