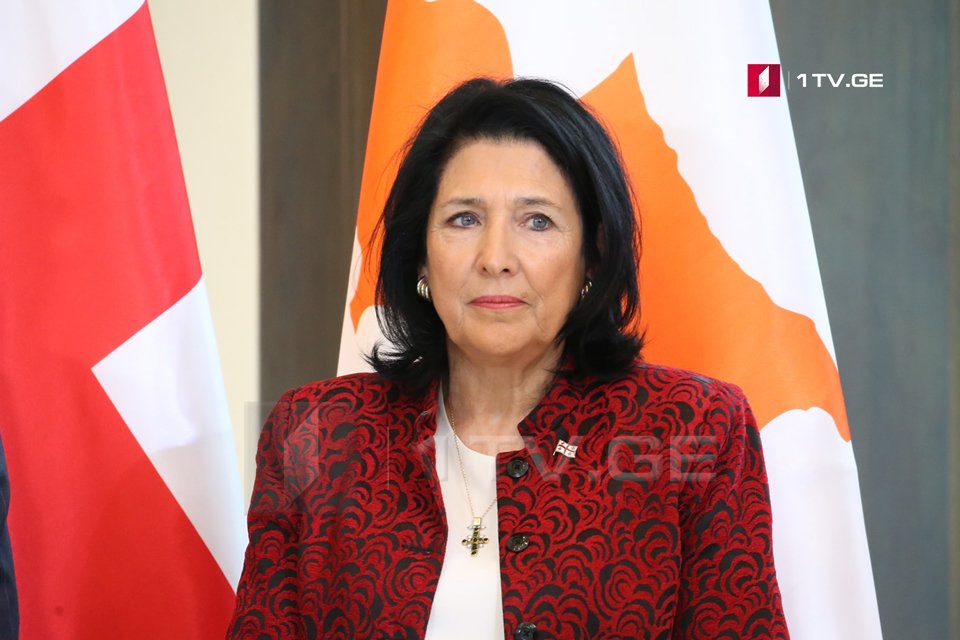 Georgian people showed their choice is peace, not violence, President says
Georgian President Salome Zourabichvili said, "the local elections in Georgia were held in a calm, fair, secure, and competitive environment, without significant violations, despite the difficult political and polarized electoral environment."
Zourabchvili noted that the Georgian people showed that "their choice is peace, stability, and not unrest, not confrontation, not violence and polarization."
"If there is a need for change, this path is precisely for it – the path of elections. Voters made it clear to everyone.

For our country, this day is gaining even greater importance and meaning today, as the attention of our partners and friends is directed toward us. The elections held are determinant and a precondition of many things for tomorrow. Therefore, it had significant importance and I want to thank all the citizens for that.

Voter turnout was important. The assessments of international observers are also very important today, and we can say that today is another step toward democracy and stabilization. A lot of forces fought against it, but we managed it," she underscored.
President asserted that this election was also highlighted "by the abundance of small party participation, which is also very important for the diversity of the political environment."
"The safe election process is noteworthy. Despite the pandemic, safe elections have been held. There were well-organized lines in front of polling stations, compliance with COVID-19 regulations, and high civic responsibility. I would also like to thank the Election Administration.

These elections are proof that the citizens of Georgia want to continue the political life and governance of the country in a calm, work-oriented environment. Nevertheless, I still have three main remarks:

First of all, it is unfortunate, and international observers also mentioned it – the main topic of these local elections was not the centered on local issues and I hope these will be raised more often in the runoff because voters decide their local future in these elections.

Also, I mentioned that a multi-party system has been established, confirmed. Small parties will be represented in the Sakrebulos [Councils], but it would be desirable for smaller parties to be given more chances, more resources, more means, because defeating depolarization down the line will be possible only with small parties, with third forces," she declared.
Georgian President added that "as the female president of this country, I believe women should have been given more place in these elections, because we know how involved women are in the local economy and how important their initiatives are."
"Unfortunately, not enough women were nominated in party lists or as mayoral candidates and I wish to see this change in the next elections. I am sure it is the wish of all of us, of all citizens. I would like to congratulate all the women who have achieved success, if not victory, and wish them all to continue on this path, " she said.
Despite the polarized electoral environment, it can be said that the local elections were held in a calm, fair, secure, and competitive environment, without significant violations.

But the lack of focus on local issues and the absence of women candidates remain a major problem. pic.twitter.com/sh8sgIpUXz

— Salome Zourabichvili (@Zourabichvili_S) October 3, 2021