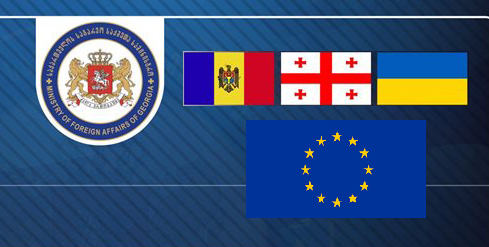 Foreign Ministers of Associated Trio sign joint statement
The Foreign Ministers of Associated countries of Eastern Partnership signed a joint statement concerning boosting of support in the implementation of the Associated Agreement by the European Union in Georgia, Ukraine and Moldova.
The statement was signed in the EU in the context of ongoing negotiations about the approval of a financial framework agreement on the budget for 2021- 2027.
Based on the document, the three countries believe that they will work in direction for intensification of European integration processes and additional financial resources will be needed for the efficient fulfilment of obligations as per Free Trade Agreement.
Foreign Ministers of Georgia, Ukraine and Moldova believe that EU remains the main player in maintaining stability and development in the world, and the three countries remain unconditional supporters of democracy and supremacy of law and important economic partners to the EU.
This is the second joint statement of foreign ministers of the associated Trio as Ministry of Foreign Affairs of Georgia reports.