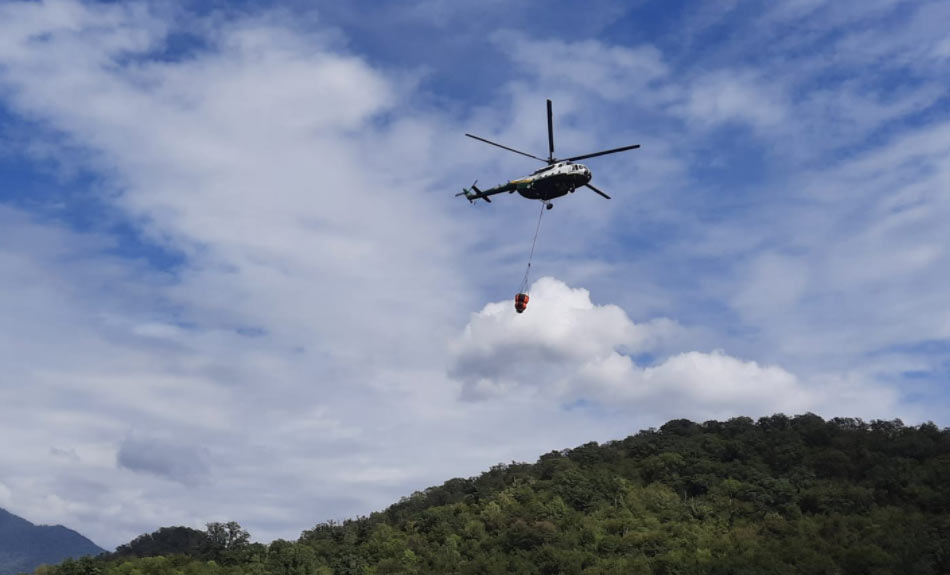 Fire in Kvareli forest localized
Fire in the Kvareli forest is localized. Thirty-five fire-fighters and 10 rangers were involved in the fire-extinguishing efforts.
The Border Police helicopter was called at the disaster site since the raging fire was difficult to access and strong wind was blowing in the region.
The fire broke out on September 3. Exact causes of the fire are not determined.