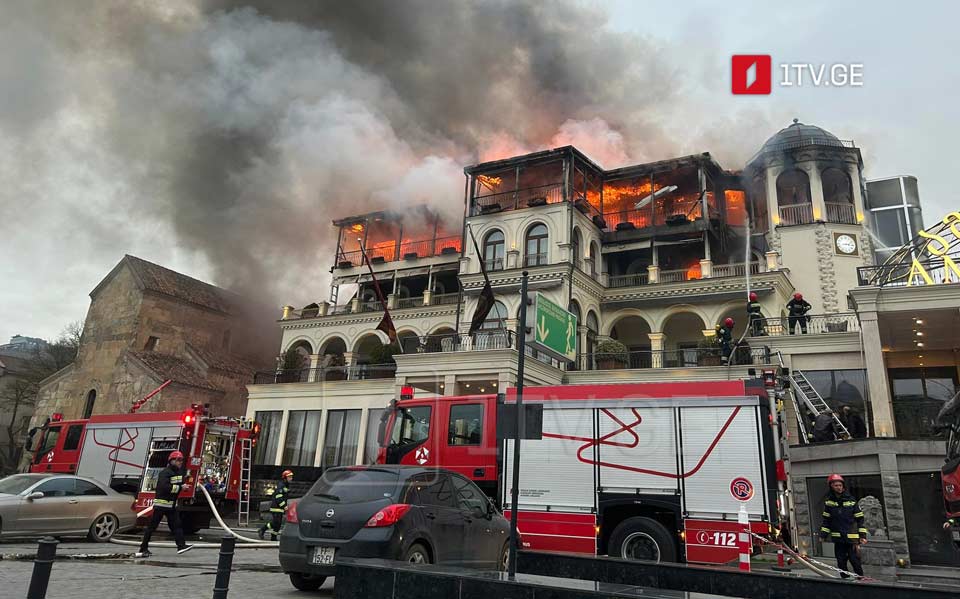 Police detains one person into Ambassador Hotel fire case
Police detained one individual born in 1995 on charge of setting fire and damage of property at the Ambassador Hotel in Tbilisi, the Ministry of Internal Affairs (MIA) reported.
The person faces from 3 to 5 years in prison if convicted. The police determined that one of the guests set the fire, which spread to the top floors. The guest was detained red-handed.
Fire at the Ambassador Hotel on Tbilisi's Shavteli Street broke out on the top floor last evening and was contained due to the efforts of several firefighter brigades. According to the Emergency Situations Management Service, the incident caused no injuries.