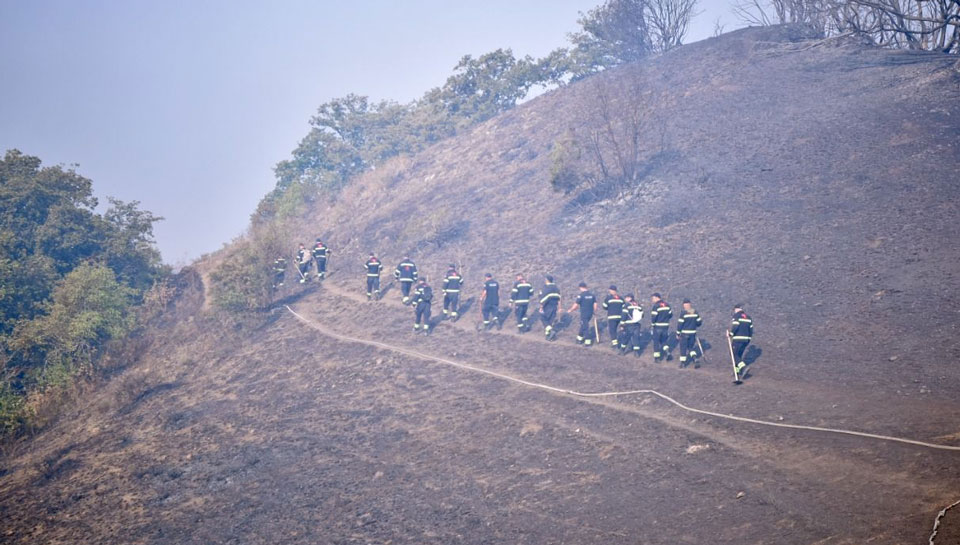 MIA: fire fighting continues non-stop
Firefighting efforts in the Borjomi Municipality continued non-stop all night long. The contained pockets outnumber active ones, said the Ministry of Internal Affairs (MIA).
Divisions of the MIA, Defense Ministry, Ministry of Regional Development and Infrastructure and Ministry of Environment Protection and Agriculture coordinate the firefighting efforts.
The Border Police helicopters and three specialized planes have resumed work since morning. Strong wind hinders the efforts, but measures are taken to prevent the fire from spreading to settlements or strategic objects.
According to the MIA, no one has been injured in the fire-fighting process despite the complex terrain.
The fire broke out on August 19 near Kvabishkevi village in Borjomi Municipality.