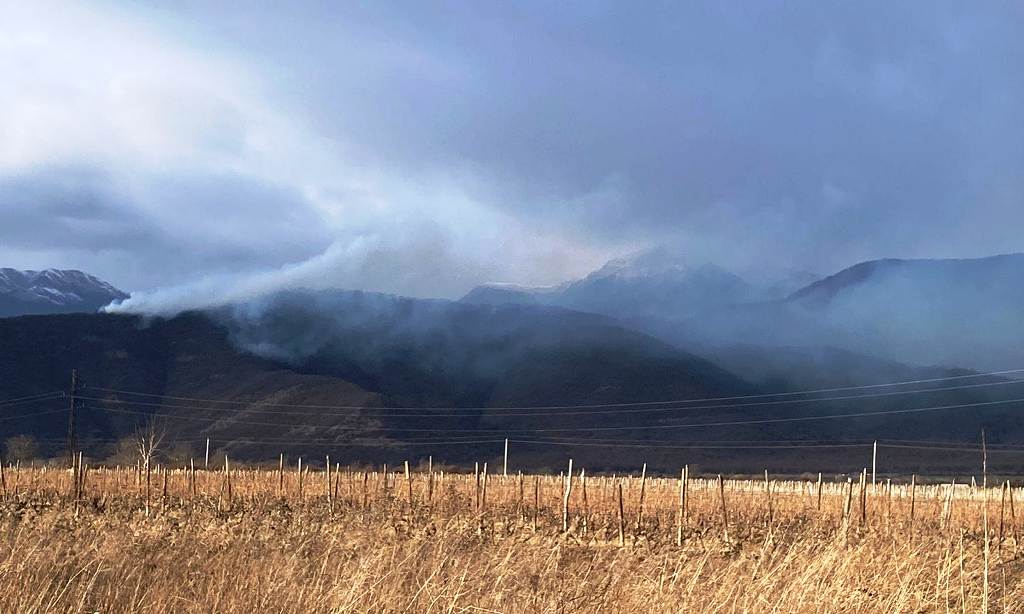 Fire in Shilda village forest
A fire broke out in the forest of Shilda village, Kvareli Municipality of the eastern Kakheti region of Georgia.
Several fire-fighting brigades arrived in the village to battle the fire. Special vehicles cannot access the disaster site.
Volunteers are also engaged in the fire extinguishing efforts. The strong wind prevents the works.
This is the second time when fire breaks in Kvareli forests this week.