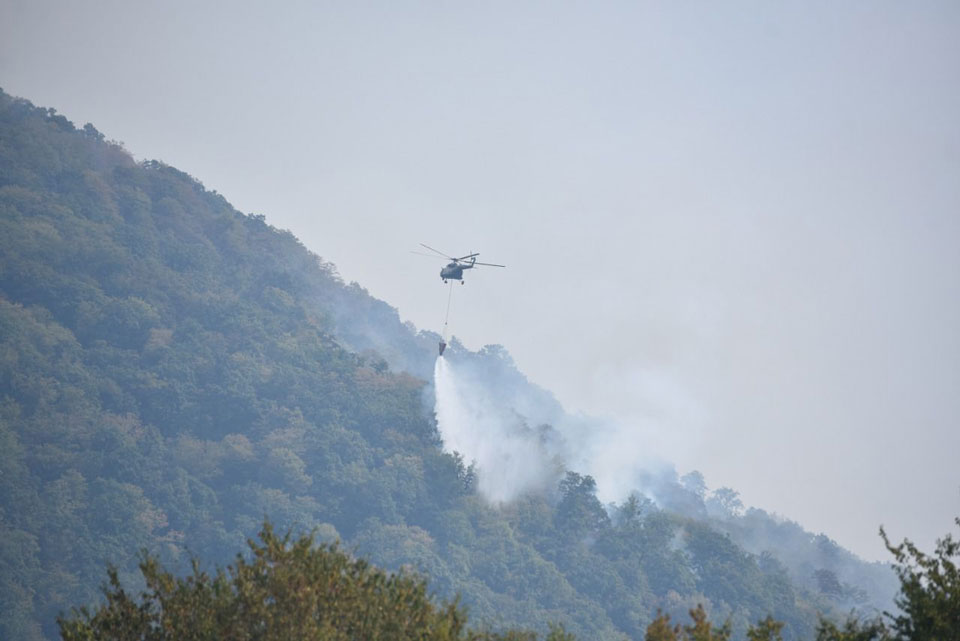 Border Police join forest fire fighting in Kvareli
Firefighting efforts in the Kvareli Municipality continued non-stop regime. The border police joined fire extinguishing works, said the Ministry of Internal Affairs (MIA).
The special equipment and all relevant services are on the spot.
The fire erupted in the forest near Shilda village in the Kvareli Municipality on 1 September.