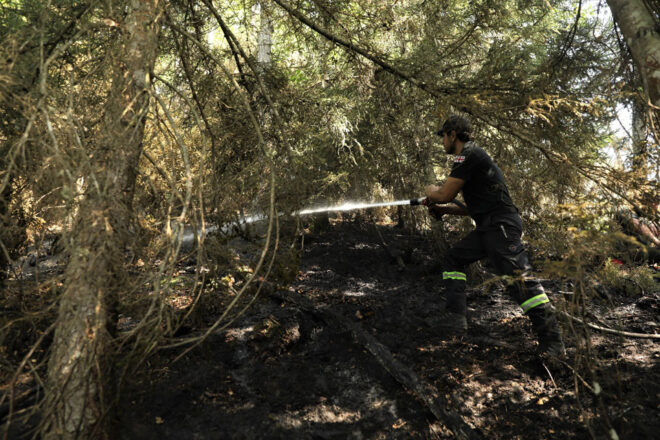 All fire pockets in Borjomi forest put out
All fire pockets are extinguished in the Borjomi Municipality as a result of non-stop firefighting efforts, Emergency Management Service told GPB First Channel.
Representatives of the Ministry of Internal Affairs stay on the spot.
Personnel from the Interior Ministry, Defence Ministry, and Ministry of Environmental Protection and Agriculture, four border police helicopters, and three Turkish specialized firefighting aircraft were involved in the extinguishing works.
Firefighters have been battling the forest fire in Borjomi Municipality since August 19.