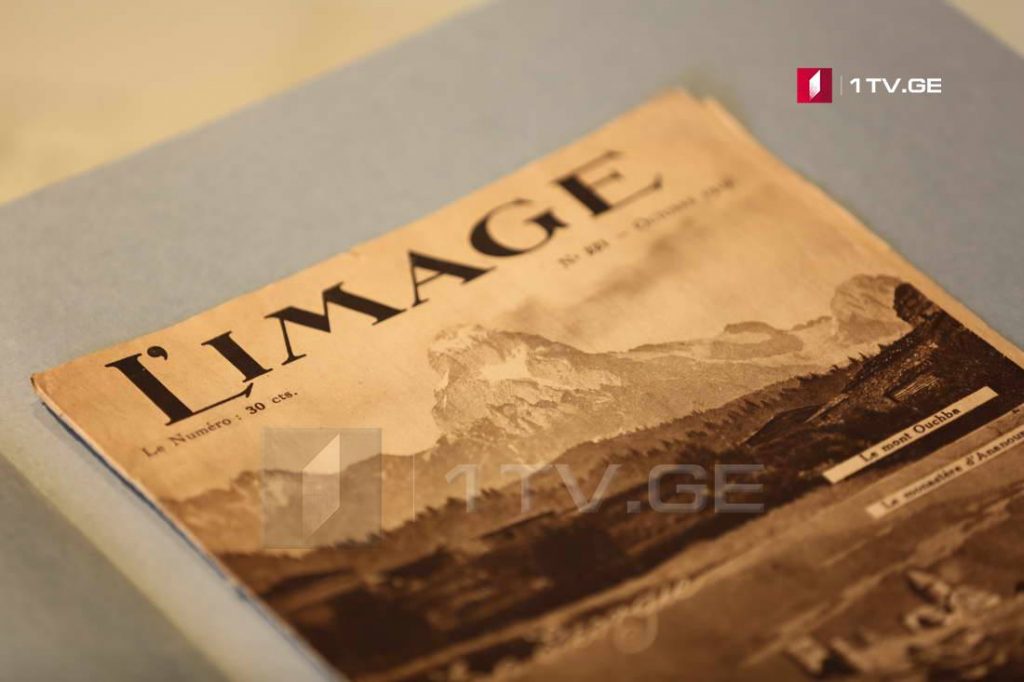 Exhibition of the unique archive of Brothers Zubalashvili opened at National Museum
The unique archive of Brothers Zubalashvili – Georgian industrialists and patrons has been exposed at the Georgian National Museum.
visitors will have the chance to be acquainted with Dimitri Ermakovs' photo albums, depicting various regions of Caucasian nature and lifestyle. As well the photo materials showing the construction of Tbilisi Public House and the historic building of State University; the books and albums covering Georgian history, Caucasian civilization and archaeology.
From the unique archive, the visitors will also find out the details of the history and the patronage linked to Zubalashvili's name.
The materials combine the correspondence between Brothers Zubalashvili and the Society for the Spreading Literacy among Georgians about financing the Newspaper "Iveria" and Journal "Jejili". Also, the list of scholars getting the education in Russia and Europe, consisting with the talented Georgian youth such as Aleksandre Janelidze, Sargis Kakabadze, Shalva Amirejibi, Geronti Kikodze, Leo Kiacheli, Pavle Ingorokva and others.
The unique archive of the patron and collector Jacob Zubalashvili includes some of his personal belongings as well. Additionally a special issue, which concerns the works of art he gifted to French Museums.
The descendants of Petre Zubalashvili, over 114 years, living in Switzerland and later in France, have protected historical documentation and other belongings in their houses. However, in June 2018, they have donated that priceless archive to the Georgian National Museum.